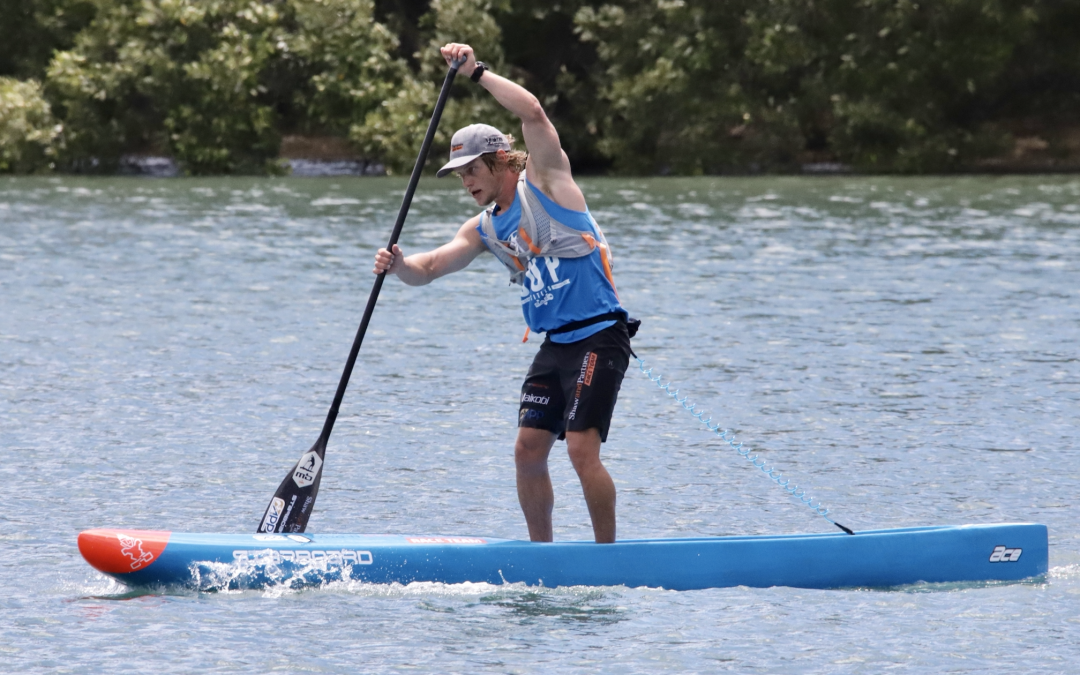 Michael Booth was crowned Aussie Marathon Champion for the third consecutive year on Tuesday afternoon with epic 18-20 knot southerly conditions treating the competitors to a prodigious downwind battle.
The Tech Race was run on the Monday afternoon where the course presented not only a highly competitive field, but 20 knots of cross wind and 2-3ft swell, making it a challenging race from start to finish.
Whilst Boothy spent majority of the race in the top three, swapping leads with Lincoln Dews and James Casey – the finish just couldn't come quick enough after missing a few waves and quickly going from first to fourth and not able to return to the lead.
"It was one of those days where your race can change very quickly if you don't pick the right line coming in and out of the break.