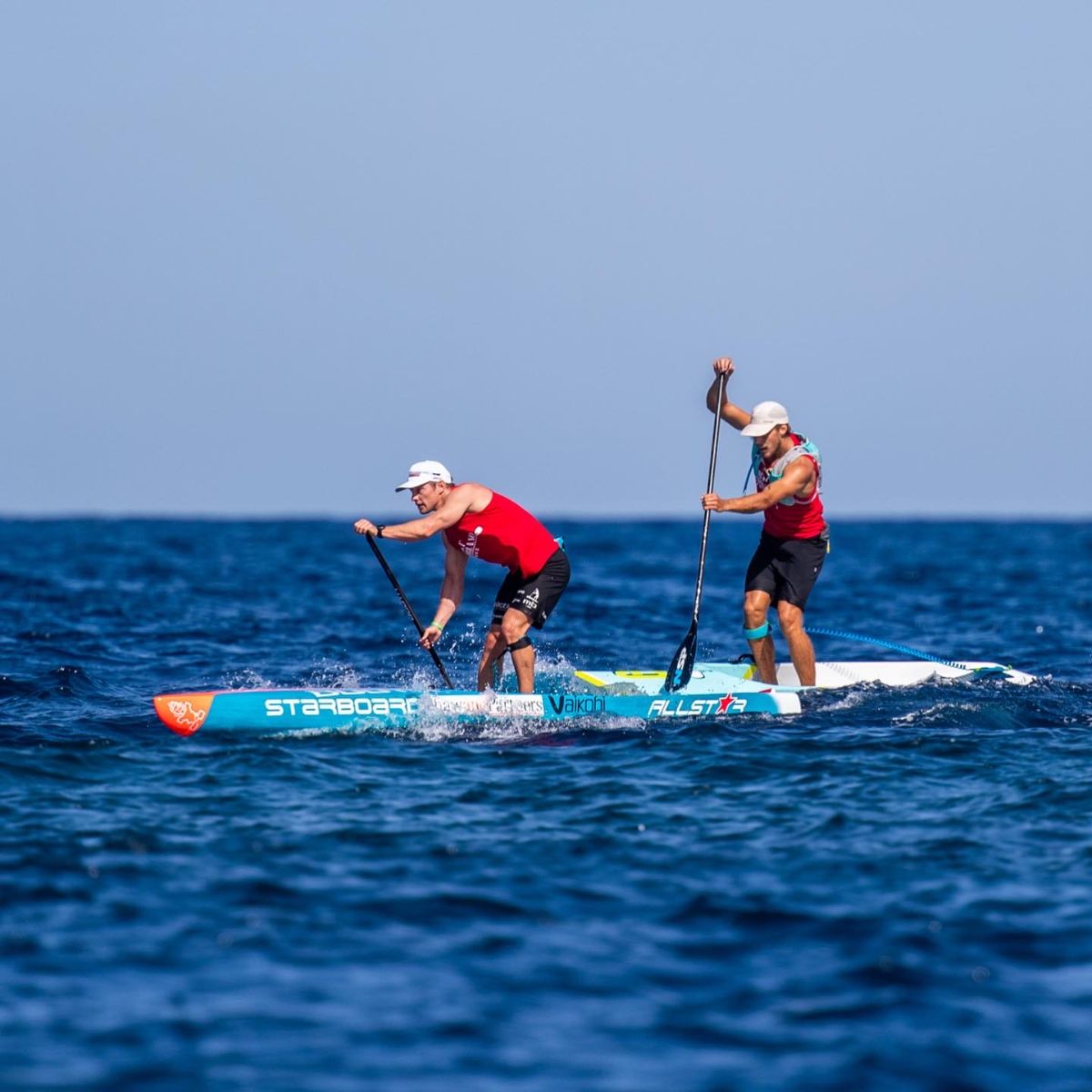 BOOTH European Summer Tour | PART 1
It's great to be back in Europe competing on the Euro Tour. My first stop was in Mallorca and it is a stunning place to paddle. There were plenty of stand out paddlers there to compete against. My race was solid, I had a good start off the line and turned comfortably in forth at the first can. I then worked my way to the front in the extremely messy water due to the reverberation from the cliffs and marina sea wall. The first Island was 4km into the race and I turned well and accelerated off the island. I had a slight fall that cost me a couple of meters and myself Titouan, Ty and Ethan were all in close quarters. A freak swell came through that I missed and Titouan surfed away putting a few 100 meters on us in the matter of a couple of minutes. In the ocean anything can happen and you have to be aware of what is happening around you. Unfortunately I didn't see it coming and at this point had to concede that I would be racing Ty and Ethan for second. I fought hard into the Malgrats Island (about 10km) closing maybe a little on Titouan but with Ethan and Ty right on my hammer. I turned in the final section of downwind and was able to surf away in the final kilometres from the guys behind and finish with a second place. It was a good start to the tour and I'm happy with the way I paddled.
I then went to Bangor, Northern Ireland to do some BOOTH Training Clinics with SUP Hub NI for the next few days. This was incredible and I thoroughly enjoyed my time there teaching an amazing group of people. I did two days of clinics with 2 private lessons and sold out clinics for Forward Stroke Technique Clinic, Skills Clinic and Half Day clinic. The best part of the trip to Bangor was meeting the awesome community up there!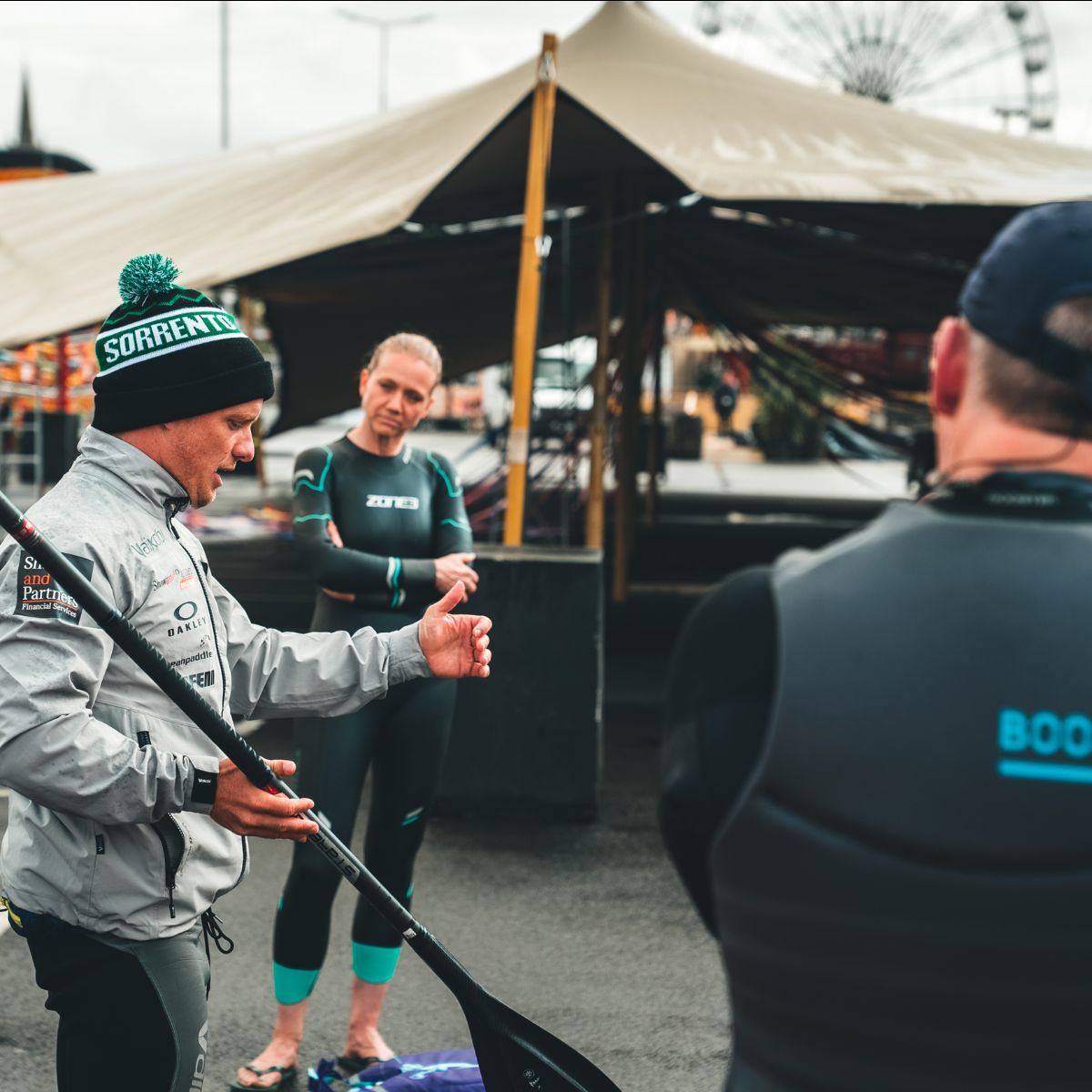 The following weekend I raced at the World SUP Festival and it went mostly to plan. I had a good rest day before the event and recovered well from a busy travel schedule of clinics and racing. I enjoy the adventure of an Island crossing and heading out on the ferry to Tabarca was really cool! We were greeted with 8-10knots of wind that would be behind us for most of the race. This coupled with extreme amounts of boat traffic would make the race very technical. My start was one of the best I have had ever and I was able to get out in front and control the race.
In the 4km upwind I conserved the best I could and Ty and I took an opportunity to gap the field about 750m from the turn. At 5km it was a race in 3 with Noic myself and Ty battling it out in close quarters. The swells were there but you had to really work for them at the back side of the island before you could really surf after rounding the bottom. I seemed to grind out a solid gap to about 100m with a couple of kilometres to go. Unfortunately for me the gap closed quickly towards the end and I just did not have the energy to surge in the final moments. I was happy to finish in a close second and to hold off Ty but I know where I need to work over the coming months to improve.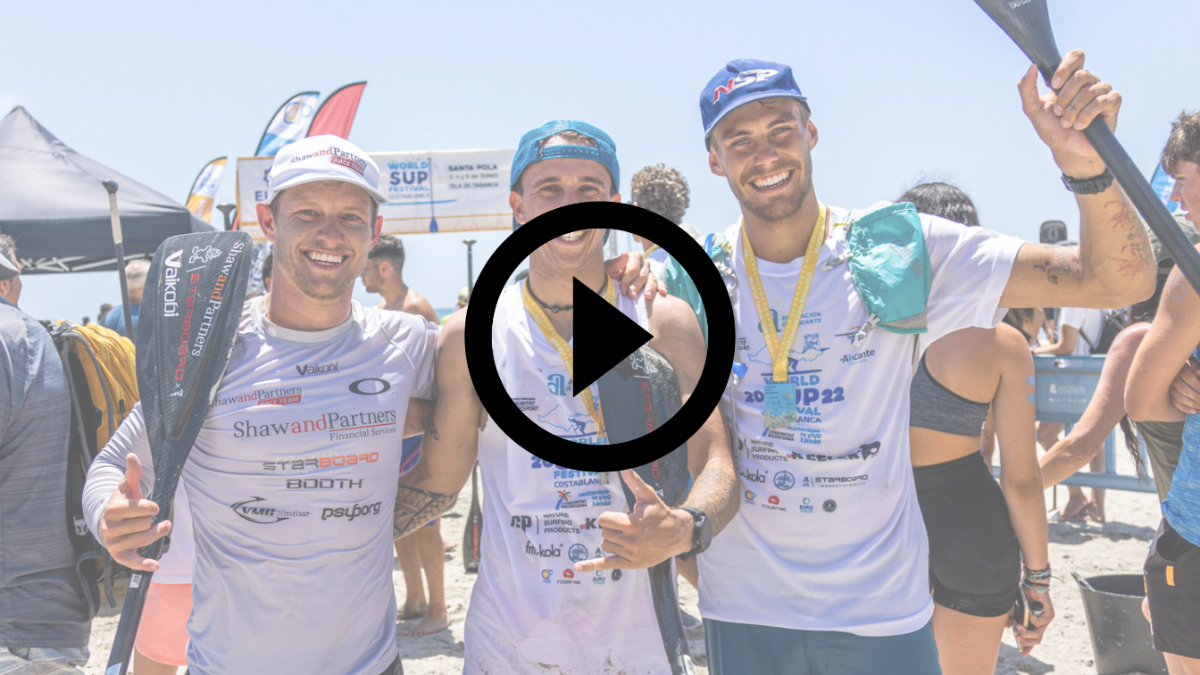 I'm really enjoying being back on the road competing and seeing all my friends. The signings and the photos with the kids was awesome and I believe that the future is bright for SUP! Next stop for me will be APP Santa Monica, then back on the Euro Tour for Berlin and Nordhausen! I am also doing clinics in Foerdekeks SUP in Germany and ikSUP in the Netherlands. Don't miss those and hope to see you there.
Thanks to Starboard SUP, Shaw and Partners, Vaikobi, VMG Blades, BOOTH Training and to all my sponsors for all their support.
Also thanks to everyone for following, I appreciate all the support. 💪 ⁠If you're ready to turn your paddling goals into a reality, subscribe to one of my BOOTH coaching programs > https://www.michael-booth.com.au/booth-training/
Happy Paddling,
Michael