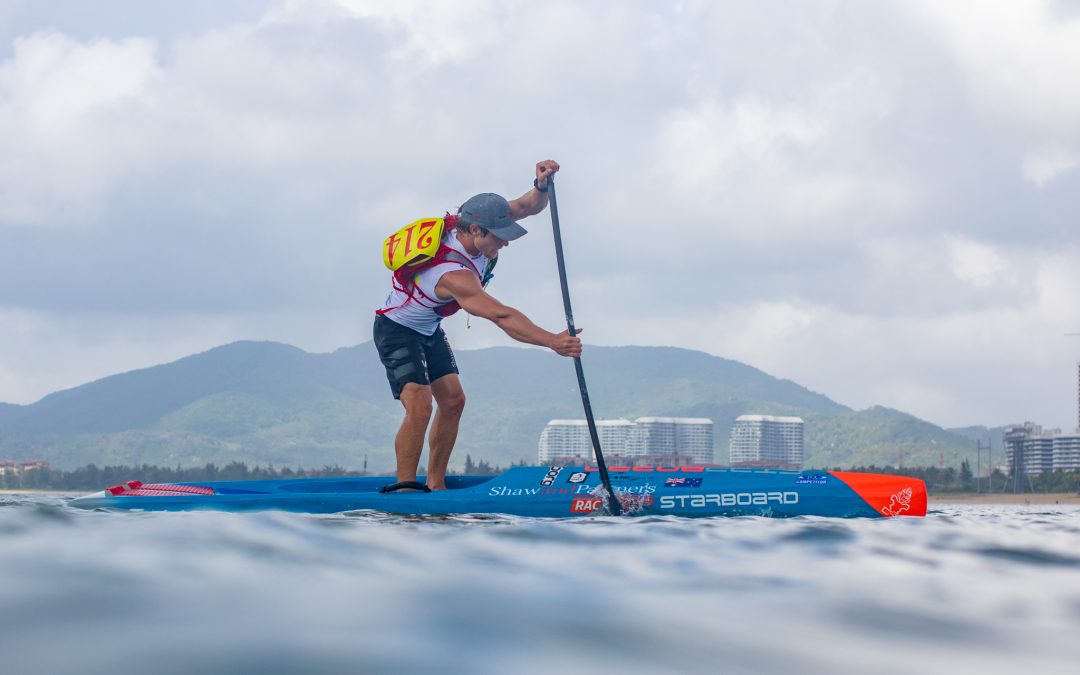 The Paris Open is known as the largest SUP race world-wide and will take place this weekend as the final stop of the APP World Tour.
Australian paddler Michael Booth will test his comfort zone as he takes on foreign cold weather conditions in Paris. Booth is currently chasing the APP World Tour lead of Frenchman Arthur Arutkin, sitting in second place with Connor Baxter close behind him in third. 
"This weekend is going to challenge me to a whole new level," he said.
The format of the final leg of the APP World Tour will be a combination of man-on-man sprint races in the pool at the Paris Boat Show on Saturday. It will then be followed by a 14km distance paddle in the early morning on Sunday on the river seine with cold temperatures and strong winds predicted.
Booth says, "I would need to do something spectacular to win the overall tour, but I'm not feeling any pressure and I'm just going out there to have fun and race hard!"