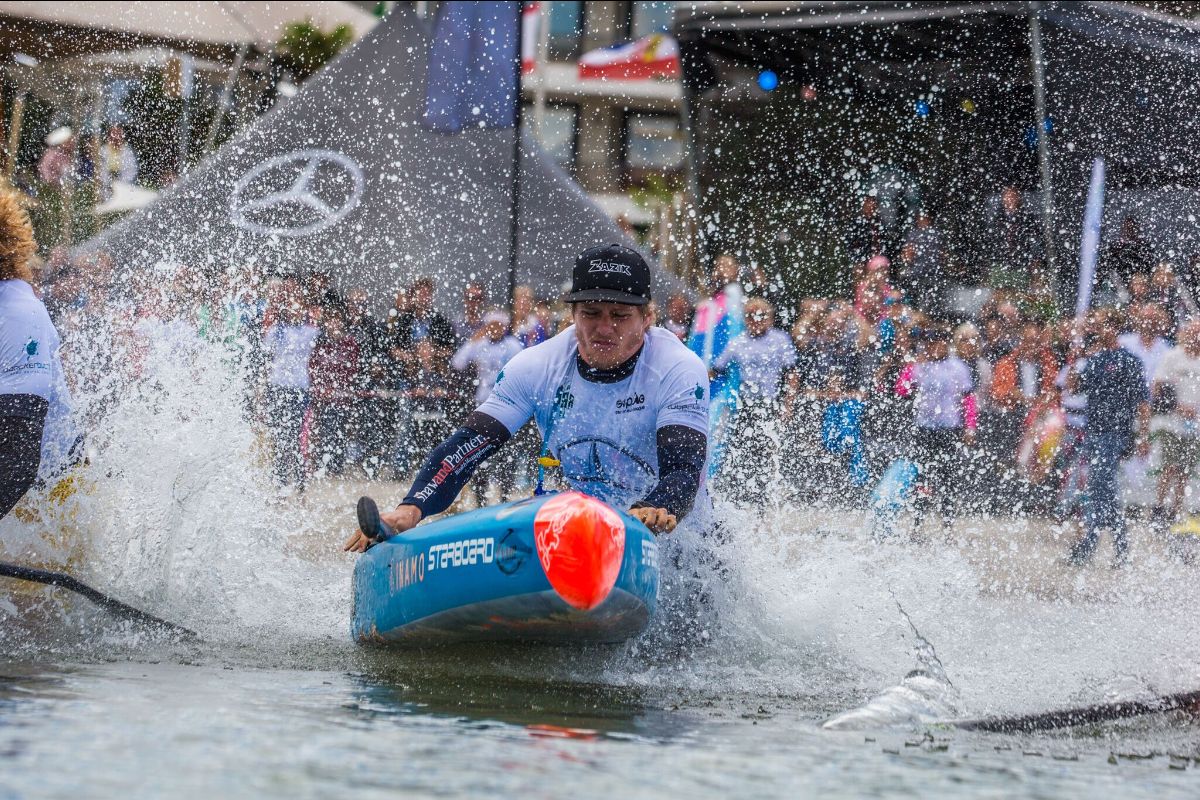 BOOTH Training's Thursday Tip – The beach start
Hey Team,This weeks tip is about the beach start and the correct way to approach it. Many events start with a run off the beach and we forget how critical this can be to setting up our race. So there are a few things that we need to be aware of. 
1. Firstly we need to understand who we are next to on the start line and ask ourselves the following questions; Are the people next to us fast off the line? will they get in the way? Do I have enough space? Can I hear the starter? etc 
2. We also need to be thinking about conditions; Is there a gutter? Can I run further out or do I get on my board straight away? Will I get hit by waves? Where is the wind coming from? Am I inline with the first can? Do I feel comfortable where I am?
3. When we hear go it's all about putting our pre-plan into place. By using points 1 & 2 we will be more successful in getting off the line in a better position. This really sets up our race and allows us to not use up excess energy at the start that we need towards the end! 
Try race simulations in training to further perfect your process. Let me know how you go by tagging @boothtraining on Instagram and Facebook.
Happy paddling,
Michael