MICHAEL BOOTH. ELITE WATERMAN… WORLD CHAMPION.
Michael Booth is a world champion Stand Up Paddleboard (SUP) athlete who prides himself on hard work and determination. Michael transitioned to SUP from other paddle sports in 2015 and in a short time, has dominated the international SUP competition. He has gone from World Number 2 Ocean Ski paddler and Olympic-hopeful kayaker to World Champion SUP racer in less than two years. His drive as well as his savvy business acumen made his transition to SUP racing both impressive and successful.
Michael prides himself on the quality and consistency of his performances and believes that success can only be achieved through hard work, self-belief and dedication. His goal is always to be number one and he does this through maintaining a balanced life.
Michael is committed to not only building himself as an athlete but also to building SUP racing into a more widespread and credible sport. He does this by giving back to the sport, holding SUP clinics, attending industry meetings and forums, being a voice for the athletes, and by raising awareness of SUP as a sport and an alternative healthy water activity for the masses via the media and social media.
With a business degree under his belt and experience working in marketing, Michael is an articulate and educated sports professional who understands the importance of delivering a return on investment to his sponsors and supporters. In his spare time michael runs an online coaching service and is in the process of developing his own paddle range.
Michael's mission is to encourage people to believe in themselves, to pursue success and to live a healthy and active lifestyle.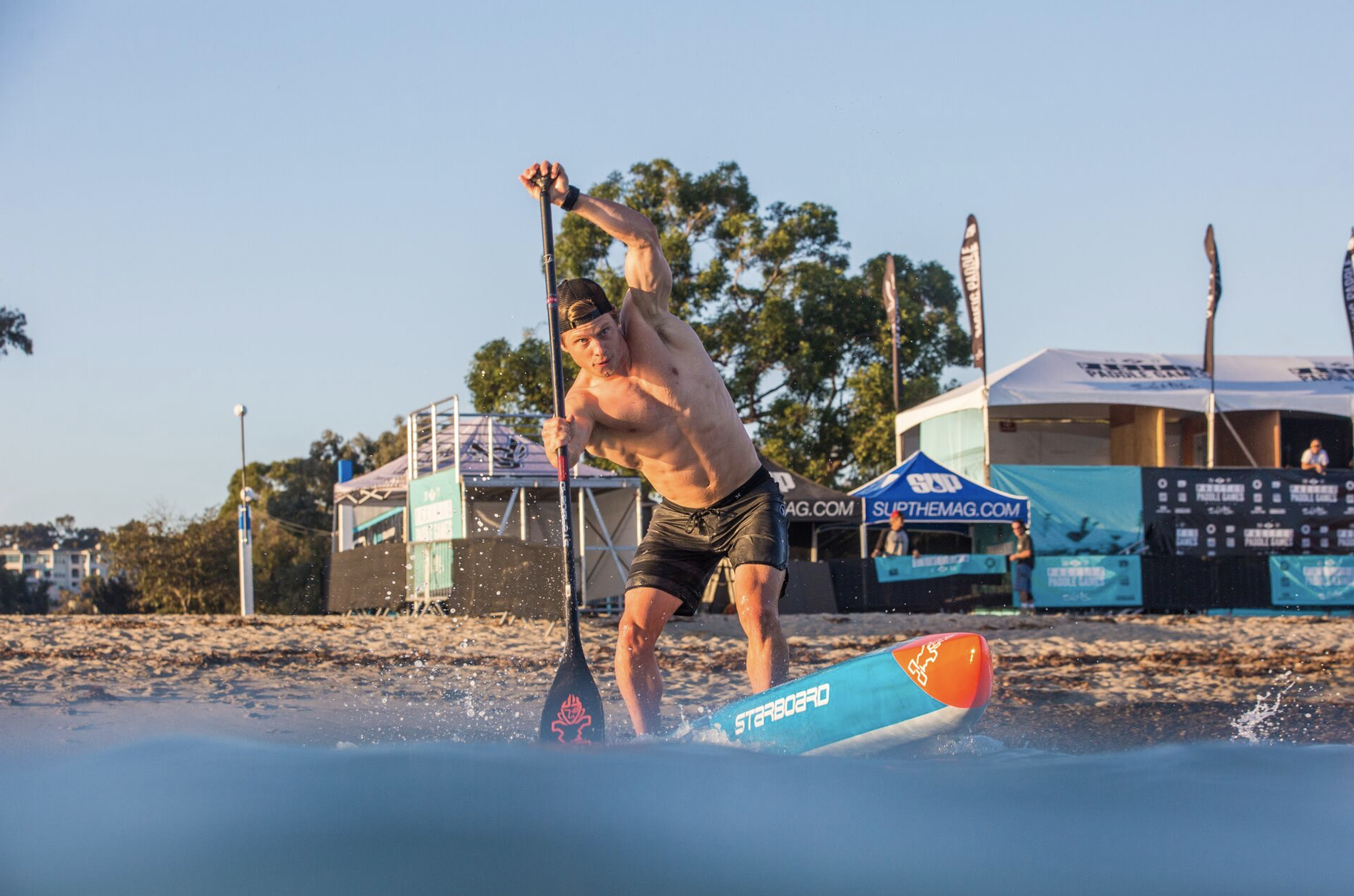 RESULTS
Australian SUP Distance Champion 2017
European SUP Tour Champion 2017
World Champion ISA SUP Marathon Fiji 2016
QLD SUP Distance and Technical Champion 2016
Australian SUP Distance Champion 2015
World Series Ocean Ski 2nd Overall 2015
Australian Ocean Ski Series Champion 14/15
Representative Australian Senior Kayak team Moscow, Russia 2014
Representative Australian U23 Kayak team Szeged, Hungary 2014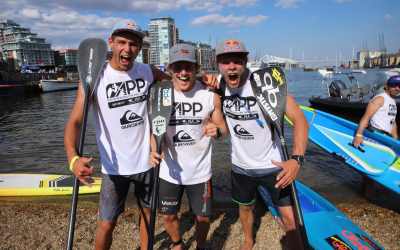 The SUP World Tour has taken SUP racing to a whole new level, with the best of the best paddling down the River Thames of London, United Kingdom last weekend.
Aussie paddler; Michael Booth once again took out the win against a highly competitive field with the likes of Kai Lenny, Mo Freitas, Travis Grant, Arthur Arutkin, Casper Steinfath and Connor Baxter (just to name a few) giving him a run for his money.
"There was so many world class names that raced on the weekend, making it a super strong field of competition that put on a fantastic show for spectators," said Booth.
"To have been apart of such an incredible event, racing down the River Thames was something really special".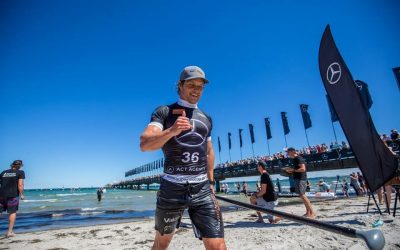 Michael Booth has dominated the 2018 European SUP Championship, finishing second in the Mercedes Benz World Cup held in Scharbeutz yesterday, cementing his championship title.
Doing his sponsors proud with a practically flawless finish to the season, Booth was ecstatic to be crowned Euro Champ for the second year running against a heavily competitive field.
"I am absolutely stoked to have taken out the Euro Tour again this year, it's been an incredible few months of travelling and racing and this is just the cherry on top".
Whilst fellow competitor Lincoln Dews who took out the win in yesterday's race out paddled Booth, Michael finished close behind in second place stating that the "race was tough from start to finish".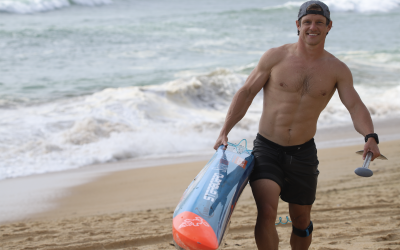 Michael Booth is on the verge of taking out the 2018 European Tour for the second year running, with just one race left in his bag and a top 8 finish in the Mercedes Benz World Cup leaving his teeth grinding, close to tasting bitter sweet victory.
With an almost faultless performance to date, Booth is determined to finish his Euro Tour with another win, with his final stop being #9 of the tour, this Sunday in Scharbeutz, Germany.
"It's going to be another strong field this weekend, but having last weekend off really helped ease the pressure. I'm feeling well rested and refreshed heading into the race on Sunday".
The Mercedes Benz World Cup will see the best paddlers from all over the world competing, pushing each other to the max as they battle it out across the long course for the biggest prize money of the tour.