MICHAEL BOOTH. ELITE WATERMAN… WORLD CHAMPION.
"Success is no accident. It's hard work, perseverance, learning, studying, sacrifice and most of all loving what you do". – Michael Booth. 
Michael Booth; known as the Aussie SUP Powerhouse continuing to dominate in the sport internationally, is fast becoming the most highly regarded and respected SUP contender world-wide. 
The last two years has seen the best of Booth as he has become a 3 x Australian Champion, a 2 x ISA World Champion in 2016 & 2018, back to back European Tour Champion in 2017/2018 (currently leading 2019) and is currently second in the APP World Tour rankings. Needless to say, Michael continues to impress his sponsors and loyal followers.
Michael prides himself on the quality and consistency of his performance and believes that success can only be achieved through hard work, self-belief and dedication – words which he continues to live by during both the off season and the racing season. 
There is no doubt that Michael is both physically and mentally strong, pursuing in setting himself some huge personal goals to be the best in the sport as well as encouraging others to reach their goals. Booth launched his own coaching business, which he offers all over the world as well as tailored and personalised online programs, sharing his knowledge and skills in SUP racing. Additionally, Michael has released a paddle range called MB Paddles with the Thor!
When asked, "what's the secret?" 
I really don't have a secret. I like training hard, I like seeing progress and I love setting myself goals to work towards, there really isn't any better feeling than when you can and do finally achieve them.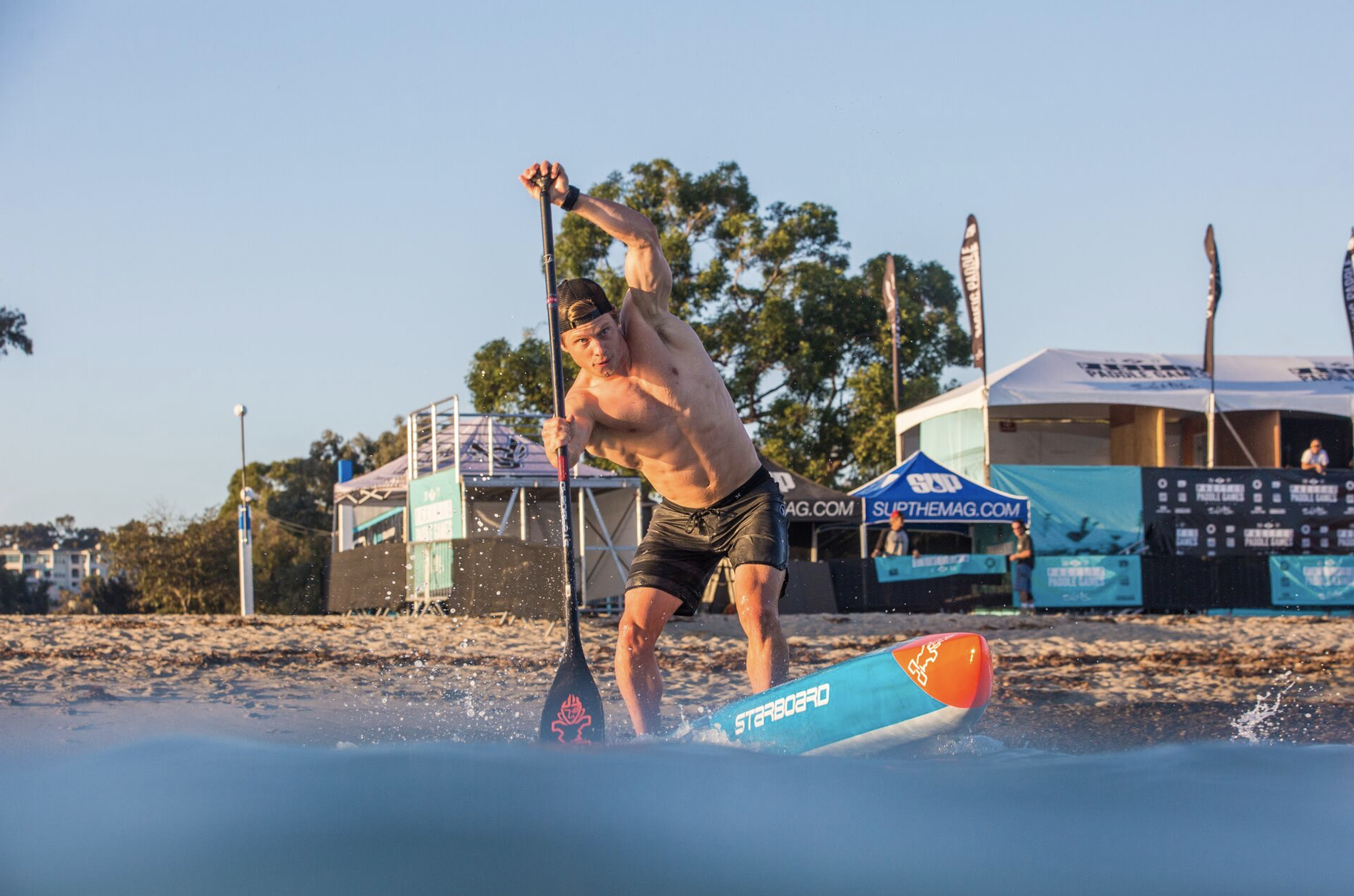 RESULTS
World Champion ISA Distance Race 2018
Australian Champion Distance Race 2018
European Champion SUP Tour 2018
APP World Series 2nd Overall 2018
APP World Series #1 Champion London 2018
Carolina Cup Champion 2018
Australian SUP Distance Champion 2017
European SUP Tour Champion 2017
World Champion ISA SUP Marathon Fiji 2016
QLD SUP Distance and Technical Champion 2016
Australian SUP Distance Champion 2015
World Series Ocean Ski 2nd Overall 2015
Australian Ocean Ski Series Champion 14/15
Representative Australian Senior Kayak team Moscow, Russia 2014
Representative Australian U23 Kayak team Szeged, Hungary 2014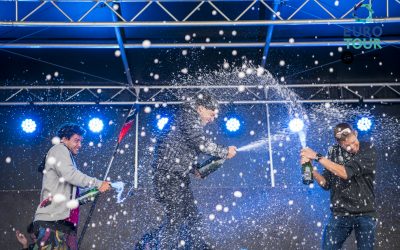 What a crazy trip it has been so far. To race in both New York and Scharbeutz in 24 hours was surreal. When I thought of the plan back in Greece earlier in the year I thought it was a pipe dream. After doing some numbers in Corfu I realised the Euro Tour was not secure. If Titouan won Scharbeutz, which he is very capable of doing, he would win the overall tour by 1.5 points. This was concerning for me as I really wanted to win it, so I started to work out how I could be in two places at once.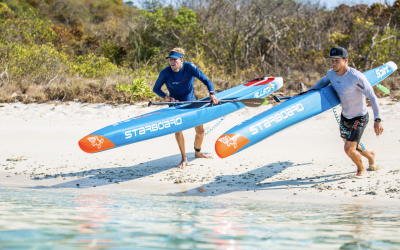 Molokai managed to beat up the body more than I expected. After the episode of cramping for over an hour during the race, recovery became ongoing for weeks. I was very tight and managed to sustain a few soft tissue tears in my oblique and my erector spinae. I've been able to continue to train but had to adjust my sessions to help try and not make the compromised areas worse. It's the second soft tissue injury I've sustained this year and I guess I'm no longer as young as I think I am! But as we get older we get smarter as we have experienced more and we learn to manage everything differently. I'm pretty lucky to be able to work with Simon and the team at Stoke Physio to keep my body going with what I demand of it.
I was really happy with my preparation coming into M20. Even though it was a short 4 weeks in Perth, with zero wind every day, I felt like I had done enough to have a good race. It always hard bouncing around the world doing different events, distances and crafts but I enjoy the challenge and always do the best I can with the time I have. Normally I would like to do a 3-4month prep for a race like this but its just not possible with my hectic schedule. Coming home after Europe those long miles were tedious but after doing the Surf Ski Molokai with the Shaw and Partners Race Team in late May this year I knew it was a must. I conditioned the body the best I could, I paddled, ran, swam and got the kilometres right up to an exhausting level. It's pretty lonely out there when doing 40km paddles so it was great to have fellow west Aussie Matt Bowbridge also preparing for his first crossing to join in on some of those long grinds. I was lucky to have Dede, Kristi, Denise and Gary driving me around.