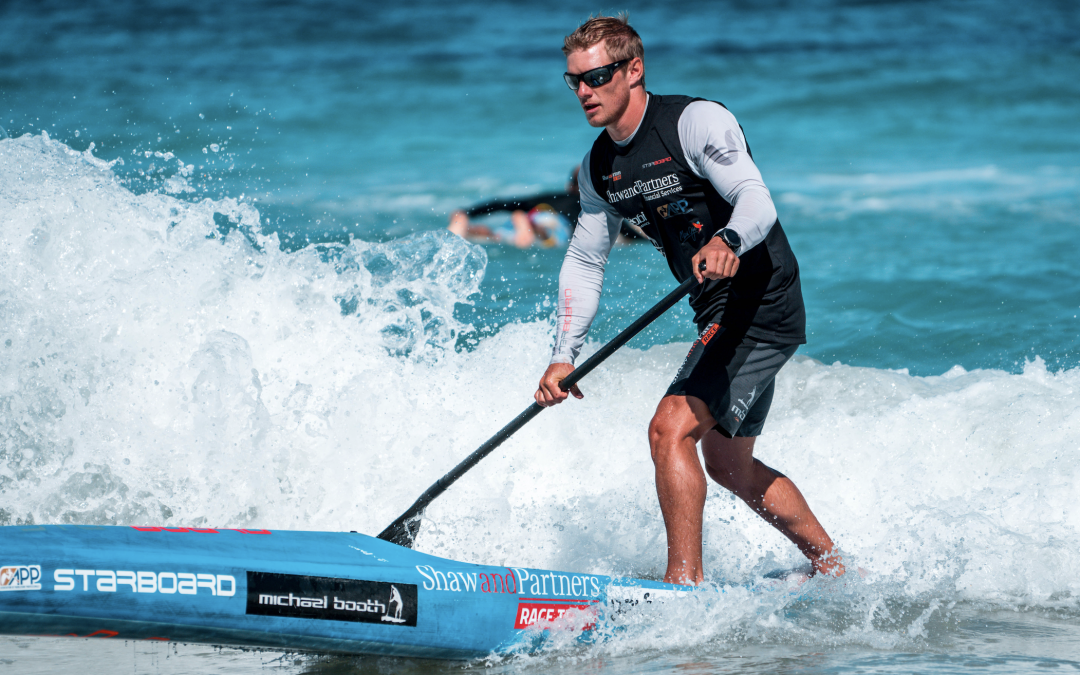 An interview with Michael Booth by Robert B Butler:
Michael, congratulations on your amazing victory at the Carolina Cup in 2018. With high winds and choppy seas, the top five competitors in the men's elite division finished within 35 seconds of each other. Eight of the top ten were from Australia, New Zealand, and the Pacific Islands.
How do you feel when you look back at this incredible achievement?
"Winning the Carolina Cup was something I always wanted to do since I first picked up a SUP paddle in 2014. All of the guys I look up to like Danny Ching, Travis Grant, and Tituoan Puyo had won it before, and I wanted to be amongst that caliber of paddler. In addition to that, for me, it was a great victory as I bonked the year before and everyone was writing me off because of the downwind section at the end of the race.