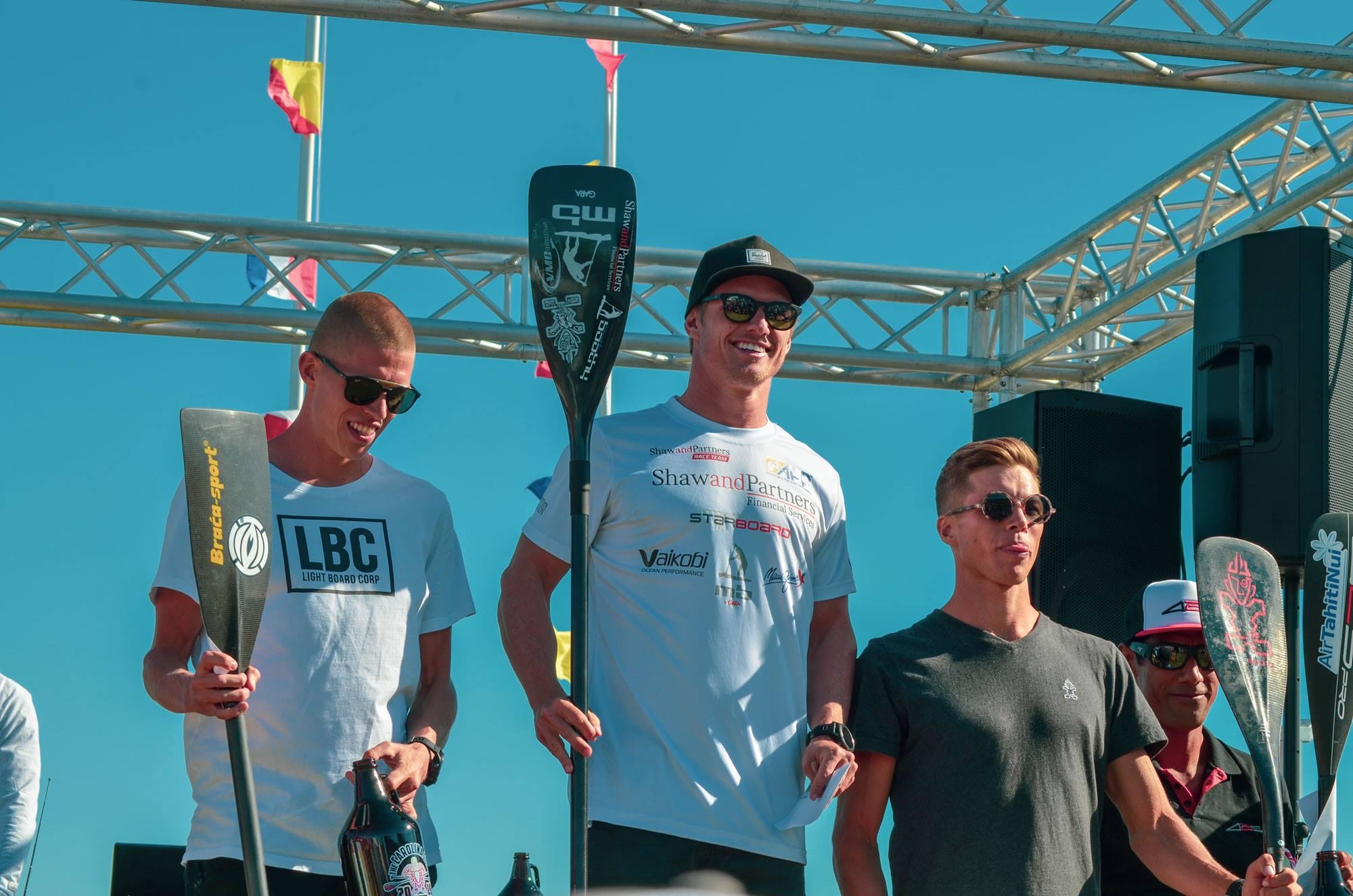 Weekend wrap up: Two in a row in Carolina
An Recap from the Carolina Cup
What an amazing weekend to start off the season. A second Carolina Cup victory, repeating from last year and another course record. When you are training for an event it's how you plan it to go, but when you can execute it's extremely fulfilling!
I prepped for this event from March 1st which was a really late start for me. I tore an intercostal muscle in early February in Thailand at a photoshoot with Starboard for their new range. I didn't warm up properly and hadn't done any training since Paris so I pushed a little too hard. I was in denial at first that I'd done anything wrong but it left me in pain for 4-5 weeks with sleeping and coughing being two of my favourite things each day. 
Once that settled I was able to start the plan which gave me 7 weeks to create the best version of me for the season ahead. I cancelled most of my other commitments and prepared physically and mentally the best I could. This year I sat back down in the ski and kayak for a lot of my training with a good group of paddlers in Perth that kept me motivated and strong. I still paddled SUP and did my usual gym and running but I was constantly thinking I was behind the 8 Ball. 
Leading into Carolina I was probably more nervous then I've been in a while for an event. I like to say being nervous just means you care but it also makes you sit around thinking about the what-ifs. I'm generally a confident person when it comes to my paddling ability however when you haven't raced since December it's hard to know where you are at. About two weeks before the event I got to the point where I was just needing to get out there to see if I was up to scratch, I just wanted to race. 
I managed to train myself into the ground (as most seasons go) and picked up a little viral infection a few days before I flew  out which had me guessing whether it was worth flying over. I knew I'd trained hard but for a lot of weeks I felt like I was cramming in the study the night before an exam. So mentally I was a bit all over the place constantly asking myself if I'd done enough.
The Carolina Cup to me is the longest & most prestigious distance race in our sport at the moment. There are other great distance races on the calander however this has been the main draw card for grinders for some time now. The event has established some great names of the sport like Danny Ching, Travis Grant, Titouan Puyo and Anthony Vela. It's a right of passage for pure paddle power which is something I pride myself on.  After winning it twice now I hope to come back and defend the title as long as I'm competitive. 
Lining up for the race the conditions were the flattest I've competed in, with a strong offshore wind and no swell. I paddled the stock 14×21.5 2019 SB sprint and used my Thor L with my 80% UL textured shaft. I wanted to get off the beach well and then stay composed until the inside where we would inevitably form into a pack. I've tried to go early in this race before and it's never worked out. I got to the breakwall first and then assessed my options before forming a larger pack of about 10. The pace was super high on the inside with Ty, Bruno, Daniel and myself at the front of the train for the first few kms. Ty and Keoni made a mistake in the shallows at about halfway allowing a break away to form after the 'Palm Tree' section. It became a group of 4 and a chase pack of about 6 and stayed this way for a few kilometres. There wasn't too much action until a little incident when a Saturday boater and his 50m yacht came through the field. Some got the opportunity to catch right up and others got to sneak away, but overall I don't think the results were drastically changed too much. 
I was able to grind myself back to the front after losing a sizeable distance to Bruno. I took a better line through the inlet that allowed me to close the margin but when I got up next to him I made a mistake and fell in. I thought the race was over for the second time. However I put my head down, focused on myself, and upped the intensity. I managed to sneak away just after the Pier (that we didn't know we couldn't paddle through as it wasn't mentioned at the briefing) and powered home. Was a pretty special feeling having such a great crowd to run up through at the finish. 
It was a fantastic battle at the front and I really enjoyed racing all the guys last weekend. The level is constantly increasing, strategies are changing, and it's really exciting for the sport. It's also great for me as it really pushes me to find that next level. 
Next week we race at the Euro Tour event in France, I wonder what story I'll have to tell then!