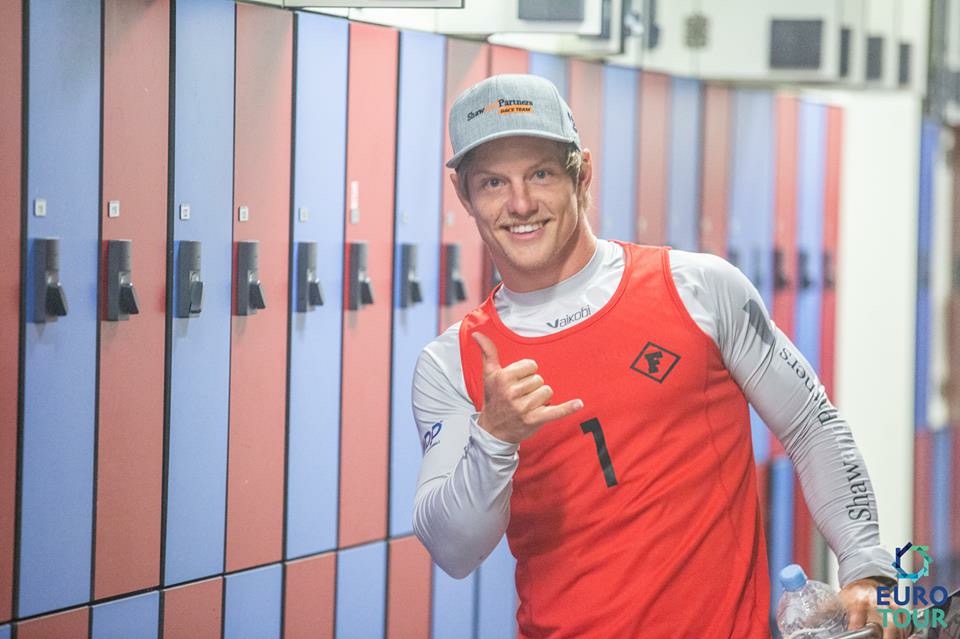 Trifecta win for Booth, sees him top of the Euro Tour leaderboard
By Lauren Barley
Reiterating his current dominance in the sport, Michael Booth took out yet another win yesterday in San Sebastian, now leading the 2018 European Tour outright. 
If there is one thing Michael Booth knows at the moment, it's how to win a race! Highlighting his skills and ability as one of the fastest and strongest paddlers in the world again on the weekend, crossing the finish line in front. 
"It certainly wasn't a perfect race for me on the weekend. I made a few mistakes and didn't feel my best, but somehow I pulled it together when it mattered and I am stoked to see my name at the top of the leaderboard because of it!", said Booth. 
Michael said that prior to the race he was unwell and feeling very rundown after last racing in Cost Blanca, taking a couple of days off training to try and recover before race day. 
"I got sick last week after the Costa Blanca event and was feeling flat leading into the race, which made me really nervous. I just made sure I had warmed up properly and fortunately I felt better as the race went on," he said.  
This year's event saw approximately 80 competitors at the start, with some of the biggest names from all over the world competing for the win in a contest that presented the elite paddlers with "a bit of everything". 
"There was some, headwind, backwash, flat water grinding, swell and downwind bumps making it a challenging race for us all". 
After a bad start and a few falls, Booth created a small gap on Titouan Puyo in the surf and managed to hold on for the remainder of the race. Titouan finished second with Arthur Arutkin close behind in third place. 
"I just managed to put the pieces together on the day when it counted. The other boys fought really hard and certainly didn't make it an easy win for me". 
Booth will race again this weekend in Bilbao, Spain before heading to France to compete in the Hossegar Paddle Games.