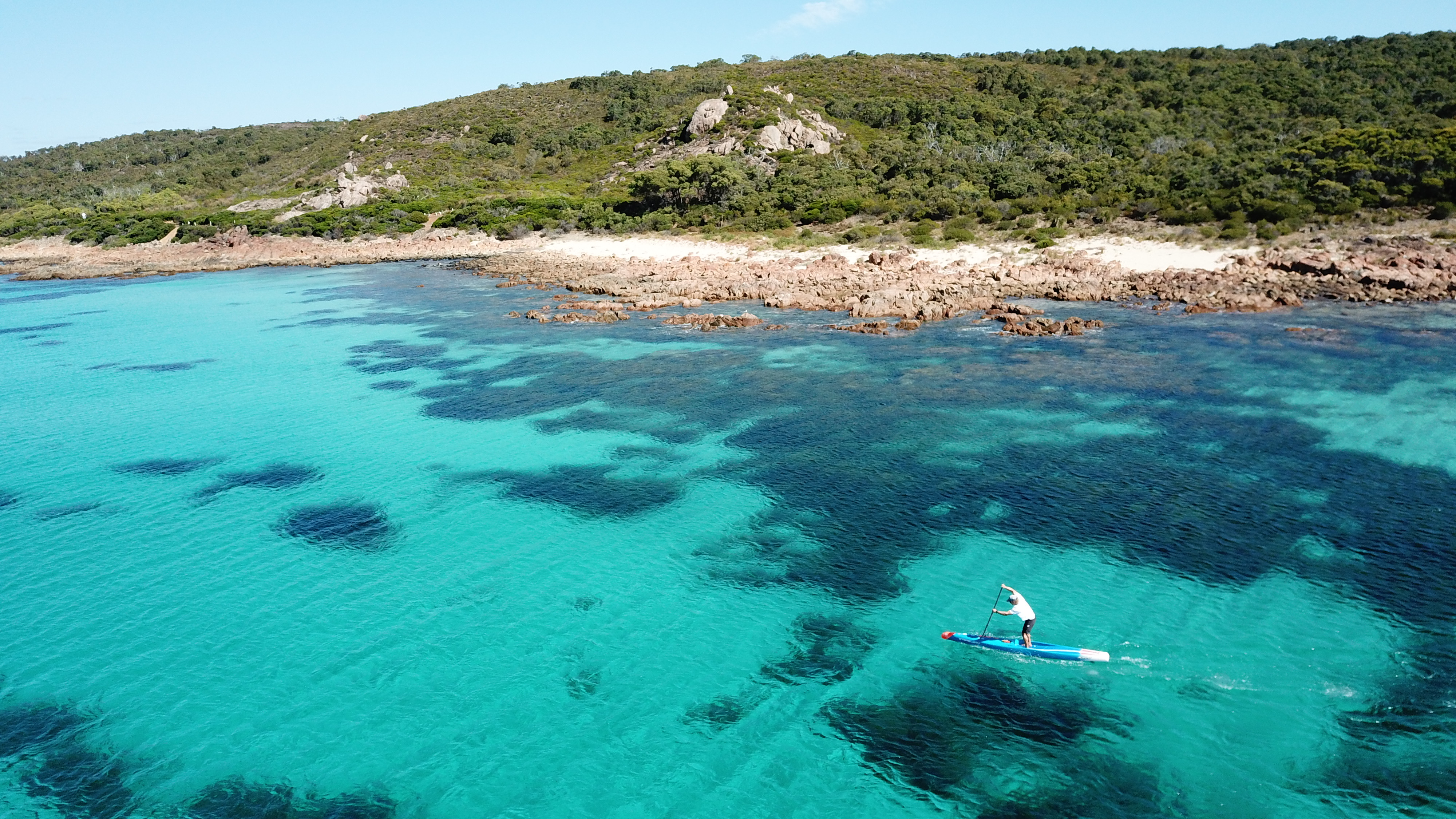 The international season is about to start
Michael Booth will enter Tahiti's premier SUP race – the Air France Paddle Festival more confident than ever this weekend off the back of a comfortable win on the Gold Coast last month in the Twelve Towers Ocean Paddle.
Booth has firmly cemented his reputation as one of the strongest and most outstanding paddlers in SUP racing over the past couple of years and is feeling focussed heading into the season, determined to make this year his best to date.
Battling it out with some of the best in the business, there is no doubt Michael will have his work cut out for him as he puts his foot on the start line against not only the best paddlers in the world, but also many local contenders that know the Tahitian waters better than anyone.
"I'm really looking forward to getting stuck into the season. It's been a bit of a slow start this year, but that has allowed me to rest and recover as well as properly prepare pre-season, but now I am just craving competition", Booth said.
With competitors such as Conner Baxter, Tituoan Puyo, Lincoln Dews and, the local Tahitian contingent including the experienced Georges Cronsteadt, the race is going to be close and without doubt very exciting.
"Along with the usual contenders, I think there will be many of the locals mixing it up at the pointy end of the field"
Using the Air France paddle as a warm up leading into the Carolina Cup soon after the event, beginning on April 18, Booth says it will be important for him to monitor how he is feeling throughout the race and make decisions accordingly.
"I had a bad race last year at Carolina so this year its about correcting those mistakes and putting my best race together on the day. The race in Tahiti will be a great hit out and I'm looking forward to testing myself against the worlds best once again"
While the level of competition across the field is undisputed, Booth is one of the favourites entering this year Air France Paddle Festival and we can't wait to see what ropes he will pull this year.
"I just need to be smart, Carolina is very soon after the Air France Paddle, and that race is the depiction of our sport. I want nothing more than to take out this year but I know I'm not the only one with that goal and I need to be on my game on race day".