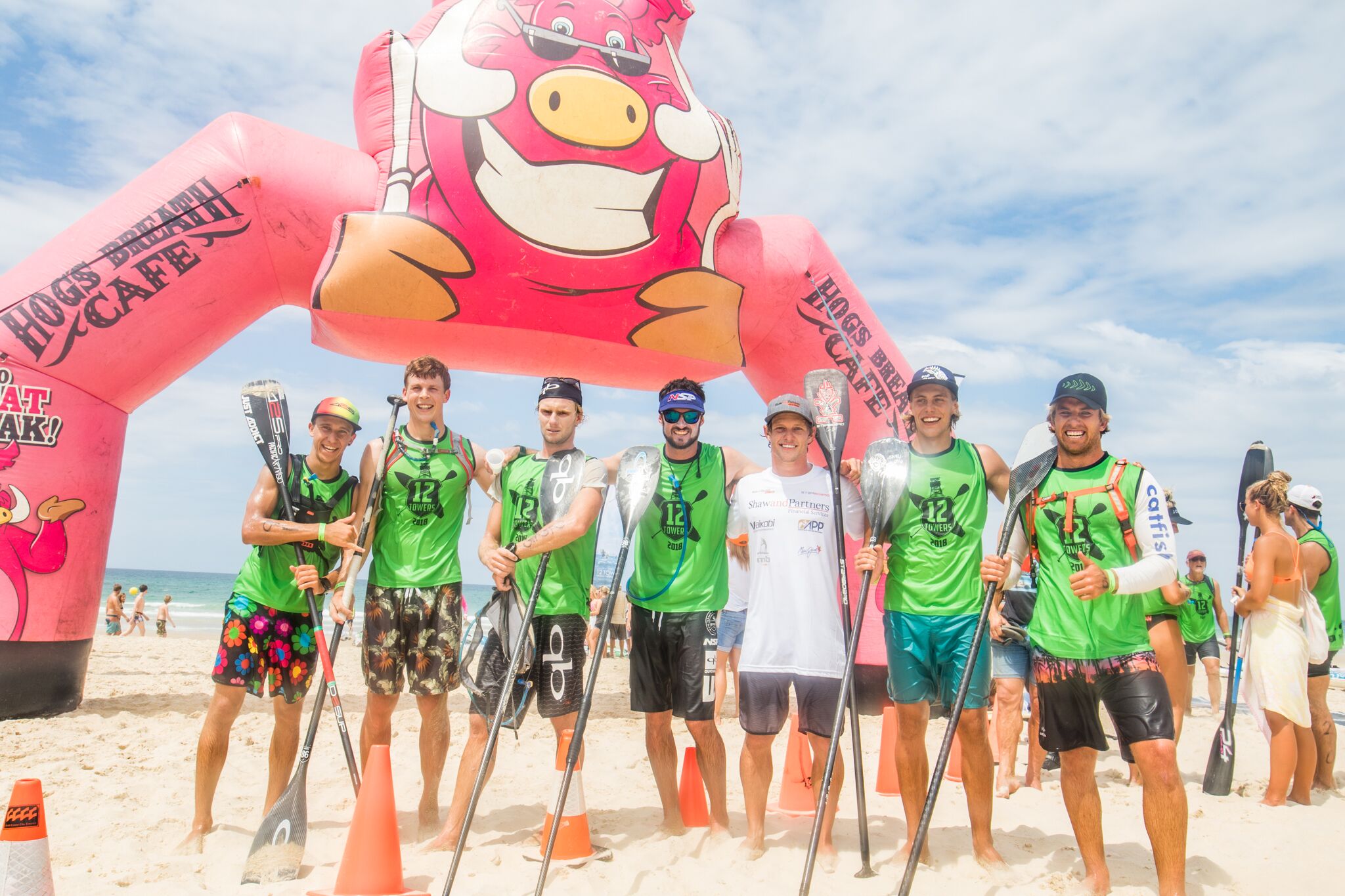 Setting The Pace Early On
Michael Booth took out the win last weekend in the 12 Towers Ocean Race, located on the Gold Coast, Australia.
The competition took place across a 15km stretch of open ocean from Southport Spit to North Burleigh Surf Club, seeing some of the best paddlers from all over the world battle it out.
Booth finished the race in front by nearly two minutes, making it a great start to his 2018 racing season.
"There's no better way to start off the season than with a win," said Booth.
With the conditions extremely hot and humid, Michael admits it was a tough grind for everyone.
"It was scorching hot on the water, dehydrating and very tough on the body", he said.
Despite conditions being "fairly calm" and far from what the Gold Coast is typically known for, the 12 Towers race saw nearly 230 paddlers put their foot on the start line to compete last Saturday.
"Every year the competition gets stronger, you don't really know where you are sitting until this first race is out of the way", said Booth.
"I have adapted my training slightly and realised that racing is just as much about being smart as it is fast, and this is something that I am certainly going to work on this year".
Knowing the familiar coastline significantly better than most, Booth was confident to take his own line during the course of the contest, seeing him finish the race comfortably in front, ahead of New Caledonian; Titouan Puyo.
"I was confident and I just trusted my gut from start to finish", he said.
Michael now heads into one month of solid training before heading overseas to compete in the Air France Paddle Festival in Tahiti and Carolina Cup in the United States.
"I'm in for a big season, but it's always really exciting".