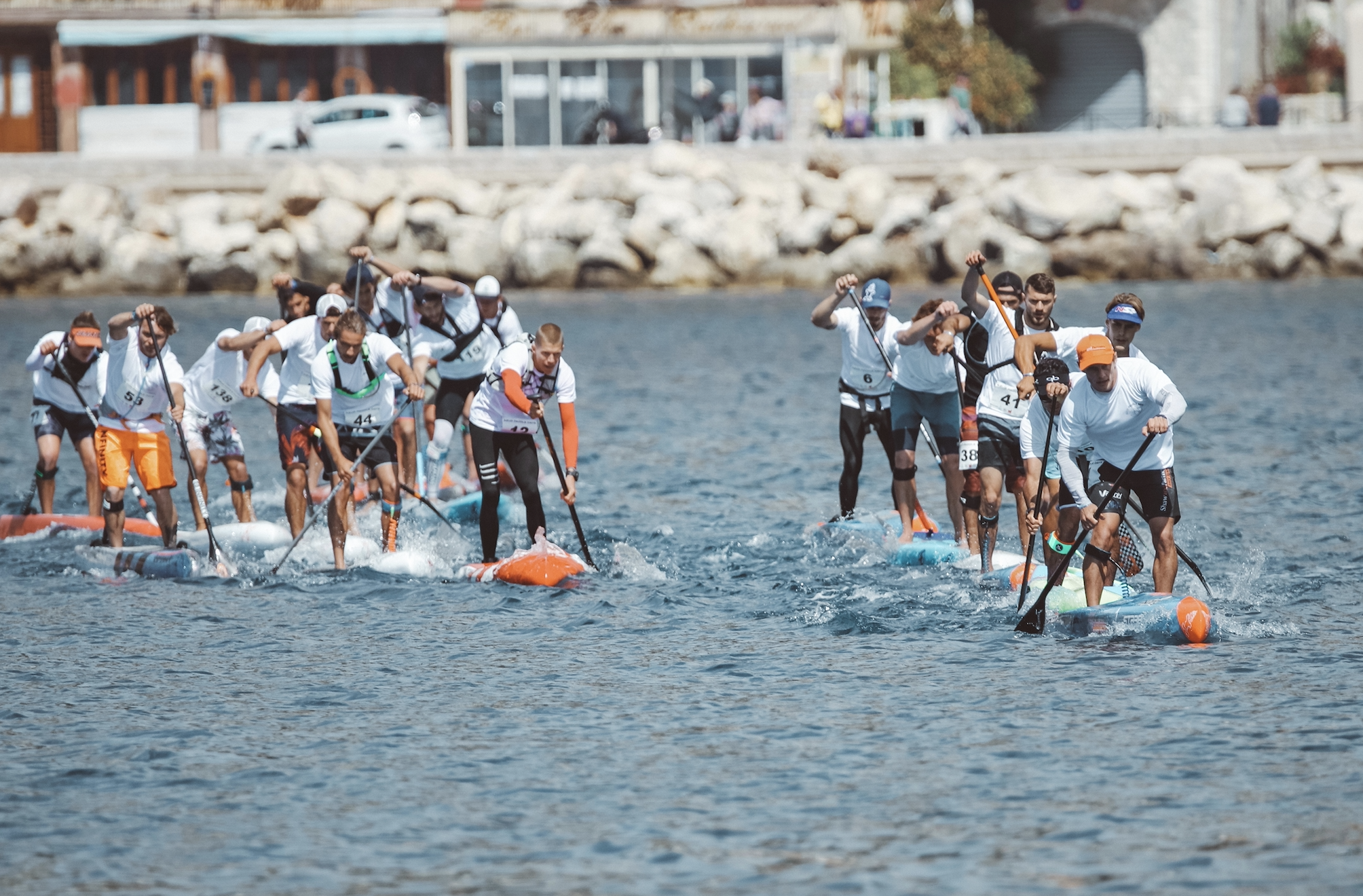 Racing on the Côte d'Azur
My thoughts on the Azur Paddle Days
Winning in the South of France at the Azur Paddle Games was a perfect start to the European season. The location is amazing, the paddlers were world class and it really set the scene for what would be an intense race at the front. 
After Carolina I was pretty exhausted, it was a tough race and a long time on the water and that led to fatigue very quickly. Add a full day of travel to that and I arrived into Nice spaced out and barely functioning. Before the race we checked out Monaco and drove the race track, saw Cannes and pretended I was a movie star before visiting Freeride and getting my Starboard sprint for the event. 
I did a little paddling in my spare time and by the time race day came around, it felt like I raced in Carolina the day before. I warmed up early as I didn't feel very strong before the race start. I was tired and fatigued but I know I can still race well in that state. The horn sounded just after 11am and I charged to the first can, turning in front and was able to set the pace early. However,  with Titouan, Ty and myself sharing leads there was no time to relax, it was game on! I couldn't get away on the way out as the boys were too strong and I had to hope that on the turn I would be able to attack. On the turn I had my standard race fall, not sure how I manage to do that in most races!
As we came back toward shore there was a little swell and light wind at our backs. There were lots of wash around and we all took advantage of what we could get. Titouan snuck away from the rest of us and I had to grind him down in the final stages of the race. I just got there in the end and I was very happy to take the victory. It was even better to have family here with Kristi and our parents here for support! 
The Azur Paddle Games was in its second edition and was perfectly executed by the organisation and the Euro Tour. There's something special about being back here for the 4th year that makes me excited each time. The sport is continually growing in Europe and I look forward to racing here for the next couple of months! 
Next week I race in Saint-Jean du Monts in what will hopefully be a downwind!