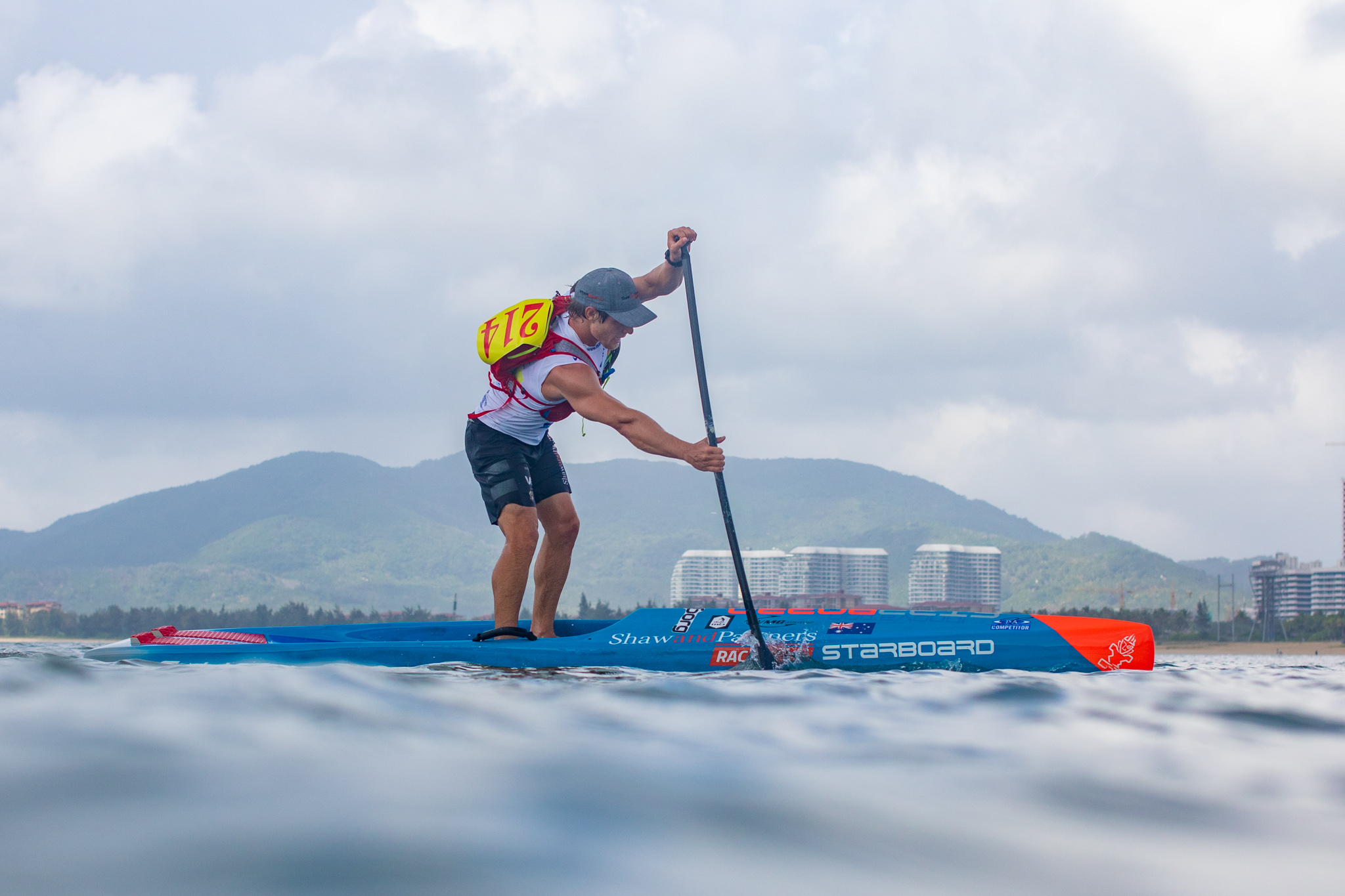 PARIS SUP OPEN: APP World Tour Showdown
By Lauren Barley
The Paris Open is known as the largest SUP race world-wide and will take place this weekend as the final stop of the APP World Tour.
Australian paddler Michael Booth will test his comfort zone as he takes on foreign cold weather conditions in Paris. Booth is currently chasing the APP World Tour lead of Frenchman Arthur Arutkin, sitting in second place with Connor Baxter close behind him in third. 
"This weekend is going to challenge me to a whole new level," he said.
The format of the final leg of the APP World Tour will be a combination of man-on-man sprint races in the pool at the Paris Boat Show on Saturday. It will then be followed by a 14km distance paddle in the early morning on Sunday on the river seine with cold temperatures and strong winds predicted.
Booth says, "I would need to do something spectacular to win the overall tour, but I'm not feeling any pressure and I'm just going out there to have fun and race hard!"
The race comes with so many challenges for Booth; a vast distance paddle on flat water, taxing and strenuous weather conditions that are abnormal to him as well as the flight time and jet lag that will no doubt come into play. 
Determined to not let any of that distract his focus, Booth expresses that overall, he is excited for the challenge and to take on something new – "completely out of my depth and foreign conditions to what I am used to racing in. 
"I have had to go shopping and kit myself out in the appropriate gear for the weather, I've barely raced in more than a rash shirt and boardies my whole career!"
The sell-out event will see more than 800 competitors on the start line this weekend, known as one of the most prestigious and major races in the SUP sport. 
With mixed emotions, Booth is in the final few days of preparation and says he is feeling relaxed and strong – both mentally and physically. 
"I would normally get to this time of the year and be quite exhausted, over racing and ready for a much-needed break, however I surprisingly feel fresh and ready to go which is awesome".
With a great racing year behind him, Michael hopes to finish his final event of the year with an outstanding result. 
"The 2018 World Champion will be crowned in Paris and whilst I really hope to race well and come away with a great result, I feel privileged to participate.
"It's been a massive few weeks and I am going to give it my all this weekend"