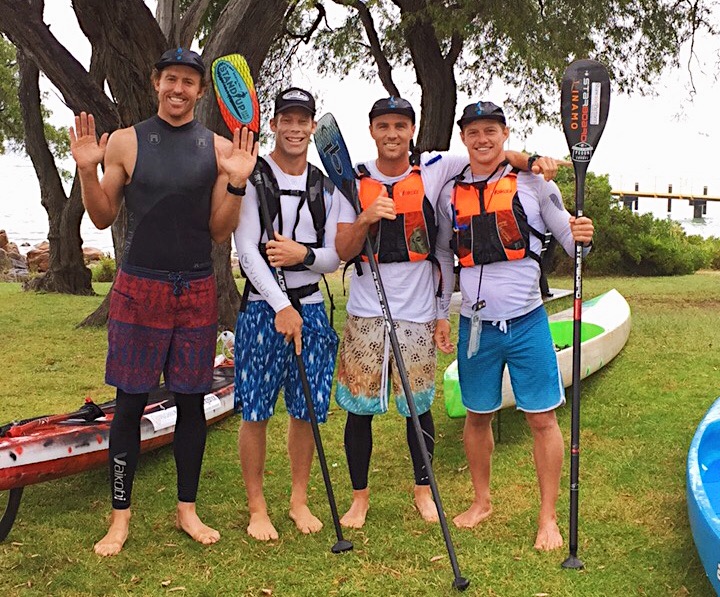 PADDLE 4 OCEAN HEROES
Michael Booth will begin a 230km charity paddle on Monday 4th December from Dunsborough to Perth, Western Australia to raise funds and awareness for autism.
Booth along with four of Australia's best SUP and prone paddlers will begin their weeklong journey early tomorrow morning, supporting Ocean Heroes.
Aiming to enhance the lives of those living with autism through surfing, Booth along with Luke Hallam, Cameron Mckay and Alex Fossilo will support Ocean Heroes charity and paddle for those who can't.
"Ocean Heroes is a fantastic charity that I couldn't help but want to get involved with. I am super excited to be apart of the paddle," said Booth.
Ocean Heroes is a newly established charity that has been in operation for just over 12 months, however in a short time has greatly impacted the lives of many suffering with autism, taking more than 500 young adults and children surfing all over Western Australia.
Booth said that the extensive 230km paddle that he will begin tomorrow morning will of course be challenging, however knowing that the money raised is going to a great cause will make it that little bit easier.
Ocean Heroes helps autism sufferers find a connection, using surfing as a type of rehabilitation therapy.
"It's incredible to see how impacting this charity has been on so many lives in a short time, we're hoping that the paddle will help continue to grow Ocean Heroes and have the organisation be recognised not just in W.A, but nation wide".
The skill and art of learning to surf is now identified as a stimulating exercise for autism sufferers, helping them become more confident and calm.
"People are blown away with the results. It's amazing to see the benefits that surfing can have," said Booth.
After a long and demanding racing season, Booth said that he couldn't think of a better way to wrap up his 2017 season.
"I know myself how incredible the benefits of the ocean are, I think it's something that everyone should be able to experience. I really hope that everyone will get involved and help support this amazing charity".