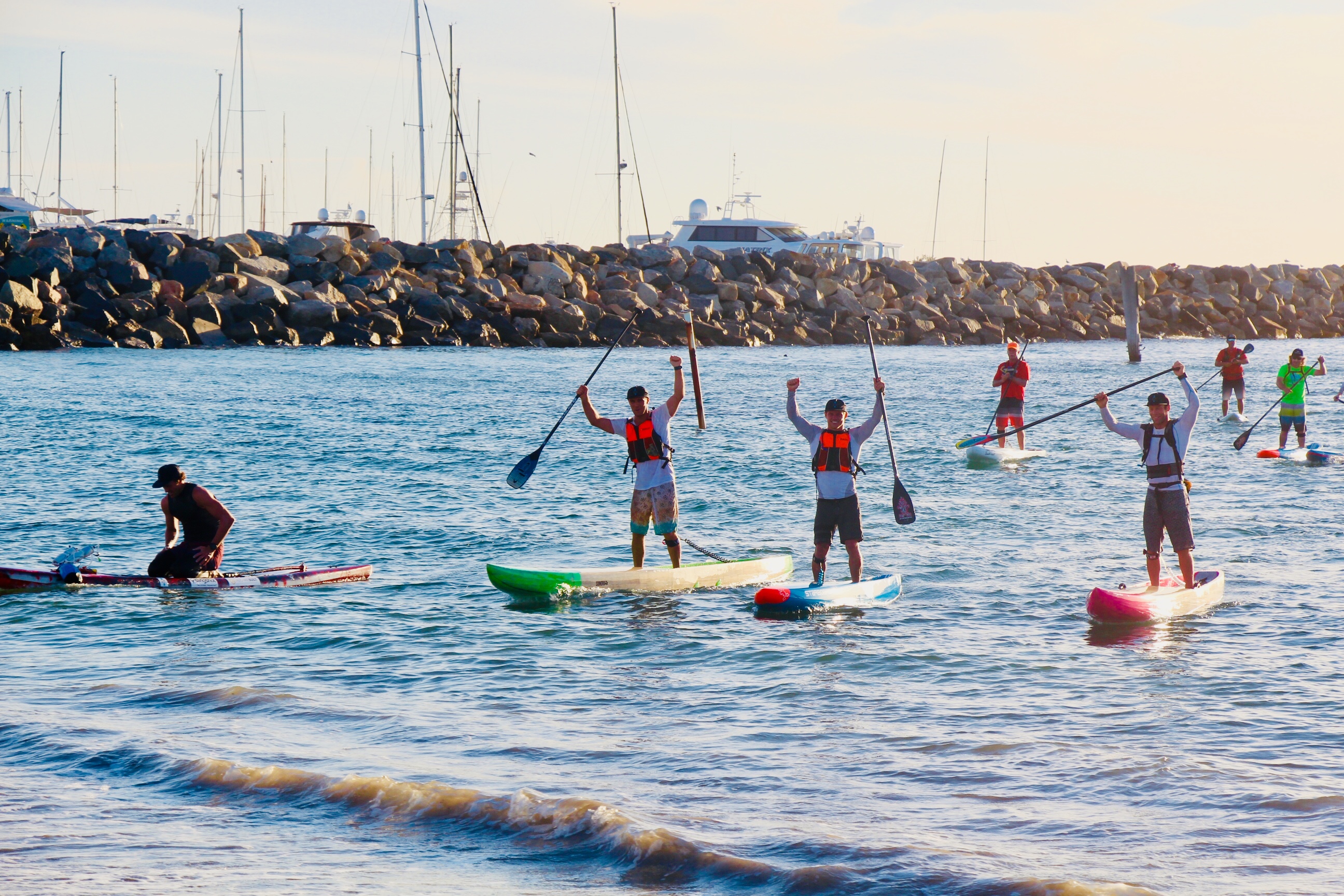 $16,000 raised for Autism Charity 'Ocean Heroes' in 228km paddle
Aussie Champion Michael Booth, along with mates; Luke Hallam, Cameron McKay and Alex Fossilo completed a 230km SUP journey like no other on Saturday, raising close to $16,000 for the charity Ocean Heroes and spreading awareness for 'Autism'.
Booth and the team began their paddle from Dunsborough to Perth to spread autism awareness, spending a total of 28 hours on the water over five consecutive days.
"I have always valued being involved and working closely with charity's. When Luke asked me to join in the 'Paddle 4 Ocean Heroes' a few months back, I really wanted to get involved" said Booth.
Ocean Heroes is a Charity that helps Autistic children get the opportunity to go surfing.
Co-Director of Ocean Heroes; Luke Hallam created the 'Paddle 4 Ocean Heroes' project as a challenge for the boys as well as a journey that the public could get behind and support.
Booth went 'live' on the water each day on social media channel Instagram, promoting the paddle and keeping viewers updated through each stage of the journey.
"The week was absolutely massive, nine hour days on the water really does take its toll on you", he said.
With strong 14-18knot headwinds on the first day from Dunsborough to Busselton, the 45km paddle took over 6.5 hours, with gloomy weather and a cold ocean adding to the atmosphere.
"The first day was by far the toughest, with a solid headwind and sidewind making it challenging to even stay upright on our boards".
By Wednesday, the conditions had improved immensely and the home run became a lot more enjoyable, said Booth.
"We got some decent southerly conditions towards the back end of the crossing to help us, making the finish a lot quicker than we started off".
Five days and 28 hours on the water, seeing some of W.A's most picturesque, untouched coastline made the Ocean Heroes challenge certainly one to remember.
Booth and the boys all said they would "absolutely do it all over again".
"The paddle was just an unreal experience", said Booth.
Another 16 paddlers joined in for the final leg of the paddle from Woodbine Point to Bathers Beach in Fremantle making the finish even more rewarding.
"I had such a great time out there and each day was another milestone completed.
"We are all so grateful for everyone that got behind us and supported us along the way, making this such a rememberable experience".
With $20,000 the ultimate goal for Ocean Heroes, it's not too late to donate and help raise awareness. All donations go towards helping improve future programs around Australia, assisting in improving the quality of life for those suffering with autism.
Donate Here: https://www.givenow.com.au/paddle4oceanheroes