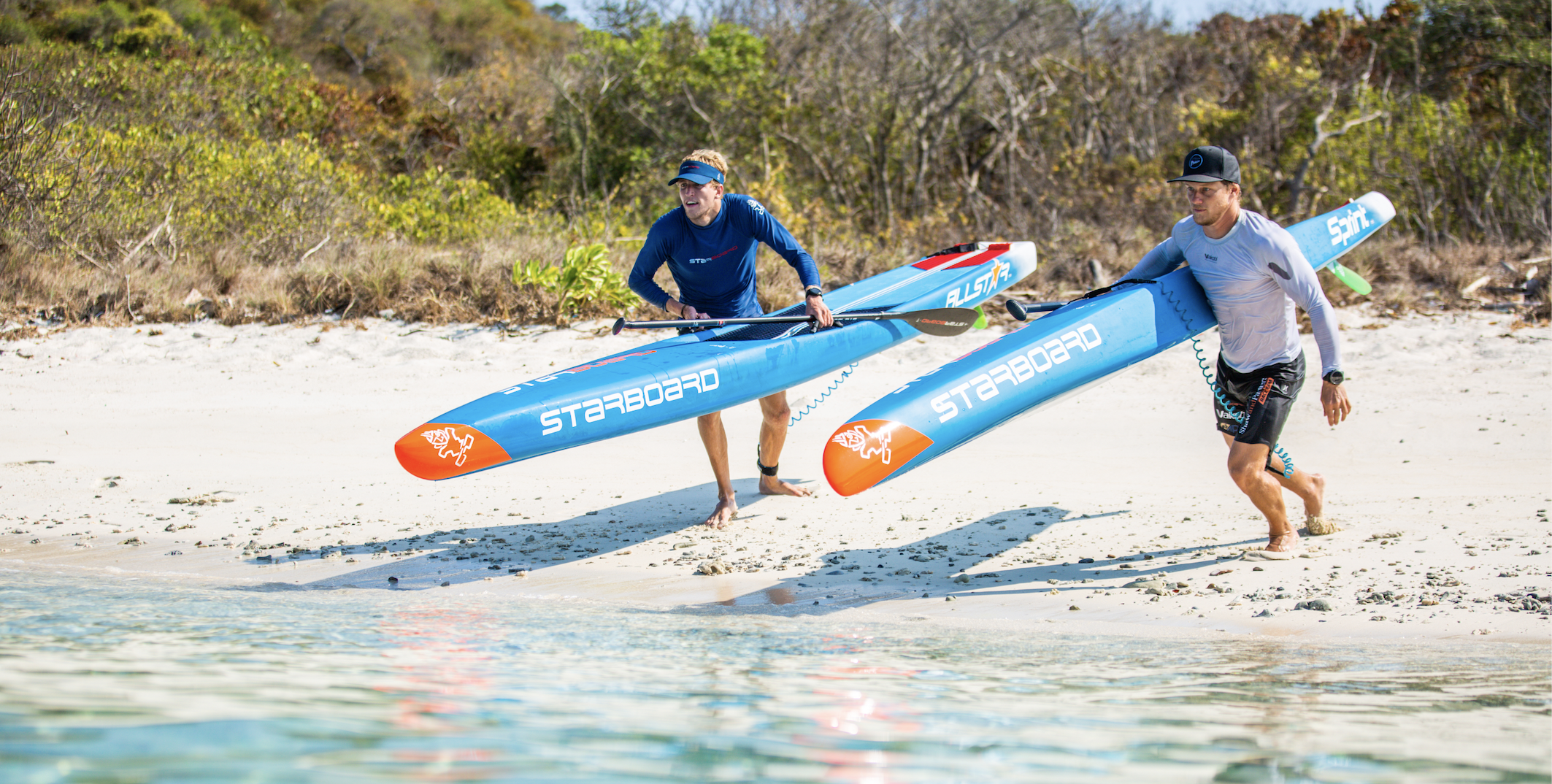 NY -> Scharbeutz -> Quiberon -> Osaka
Molokai managed to beat up the body more than I expected. After the episode of cramping for over an hour during the race, recovery became ongoing for weeks. I was very tight and managed to sustain a few soft tissue tears in my oblique and my erector spinae. I've been able to continue to train but had to adjust my sessions to help try and not make the compromised areas worse. It's the second soft tissue injury I've sustained this year and I guess I'm no longer as young as I think I am! But as we get older we get smarter as we have experienced more and we learn to manage everything differently. I'm pretty lucky to be able to work with Simon and the team at Stoke Physio to keep my body going with what I demand of it. 
I had 4 weeks to improve the body back to its best version and I think I'm in the best paddling condition I've been in all year. After the long miles leading into Molokai I focused harder on my speed and power. I got back in the gym, the sessions were shorter and the quality was increased. I wouldn't say training for a distance race or a 1 hour race is easier, it's just different. Training for sprinting is very demanding. The strain your body goes through at optimal speed is challenging and makes you exhausted for days. It's not something I've done a lot of in my years as an athlete as my focus has been 45mins – 1.5 hour events. But it's always nice to mix up the training and find new limits both physically and mentally. 
I had some great training partners in the lead up to these upcoming events. With Gary, Dan and Jade meeting me on those early morning sessions on the river. I would then couple that with some afternoon ski sessions with the Trigg island crew which has kept me fresh. I was even able to sneak in a lead up event on the Gold Coast showing that my training and my physical preparation is where it needs to be. I jumped in the ski against many of the best paddlers in the world including Tom Norton and Cory Hill and was able to match it with them. Sure we weren't racing for sheep stations as the saying goes but was nice to be in the mix and across the line first. 
I now turn my focus to New York APP which is stop 2 of the SUP World Tour for 2019. I had a second overall in London with a win in the Distance and a 9th in the Sprints. Last year I finished here off the podium with a 4th and I really like to go better this time around. I helped design the Starboard 21.5 Ace specifically for this event as the water on the Hudson is just all over the place due to the steep walls and constant boat traffic. I believe I'm stronger then I was this time last year but time will tell whether this is apparent on Thursday and Saturday this week. 
Once finishing the Distance race on Saturday in NYC I will attempt to fly to Scharbeutz to compete in the last Major event of the Euro Tour on the Sunday. It's an ambitious prospect to think I'll get there let alone race well. There's a few scenarios I've weighed up in regard to points for the tour and I'd rather be there to fight for the win then watch it play out. I'll be hoping the Hurricane projecting up the coast stays away from NYC, that my flights are on time and I'm not so exhausted that I'll be able to put a performance together that I expect from myself. 
After competing in the Baltic Sea I will then turn my attention to the ICF Ocean Ski World Championships in Quiberon France. It was a last minute addition to the schedule only last week but I saw an opportunity so I jumped on it. Surfski is for sure one of my first loves and it will give me a really good idea of where I'm at leading into the Shaw and Partners Downwind week in Perth later in November. 
Following the event in Quiberon I will fly home and pick up Kristi before we fly to Japan to compete in the 3rd stop of the APP World Tour in Osaka. 
To some this up, all I can say is wish me luck, it's an ambitious month and I'm sure there will be some ups and downs. What's life without pushing the limits and seeing what you're truely capable of? I will keep you all updated via socials over the coming months and if I have time I'll write some in-depth insights!