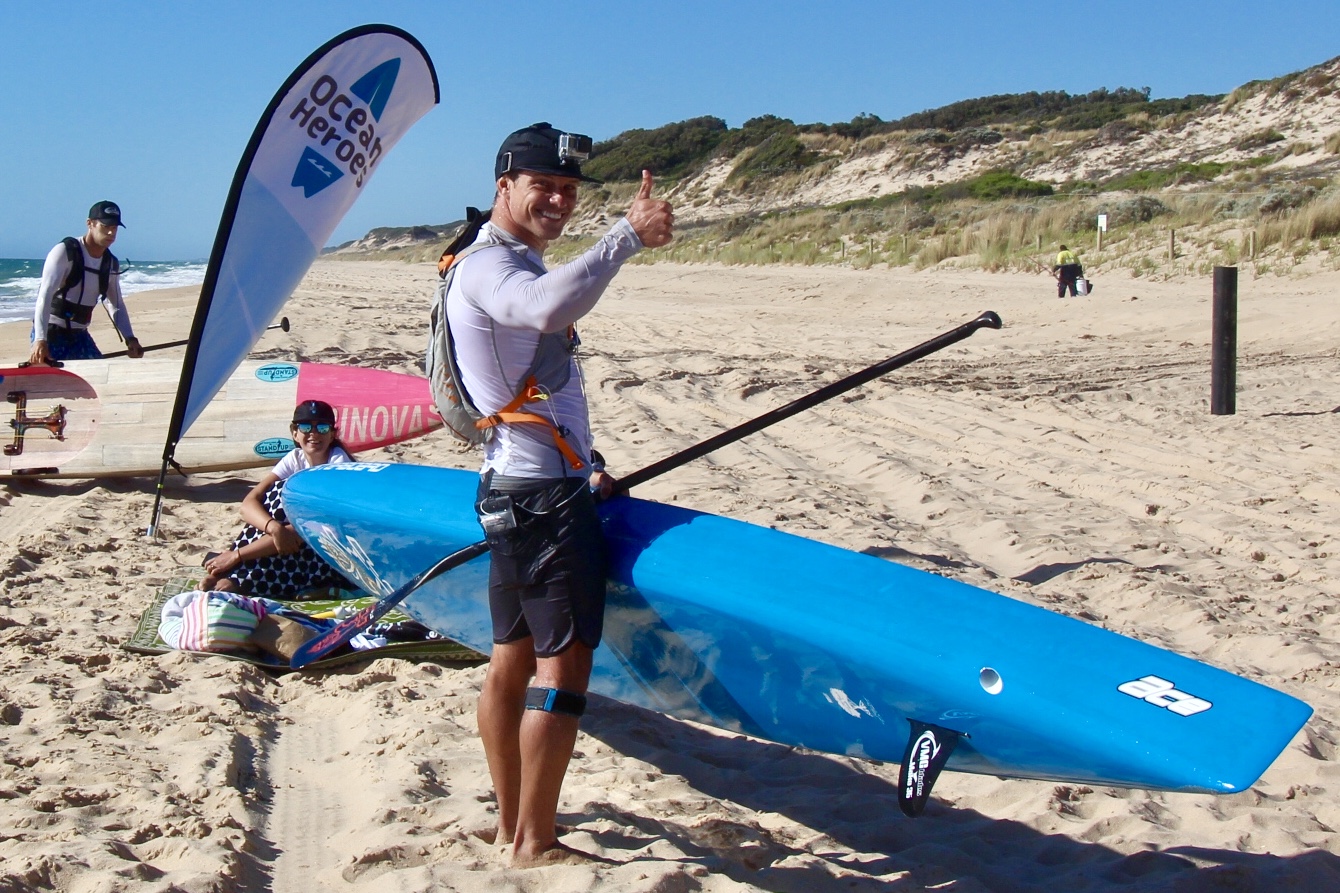 Michael Booth Becomes Ocean Heroes Ambassador
By Lauren Barley
Michael Booth is pleased to announce that he is now the newest ambassador for Ocean Heroes Australia, a charity that is giving people of all ages with Autism the opportunity to experience the thrill of the ocean.
With 164,000 people across Australia diagnosed with autism, Ocean Heroes aims to deliver a service like no other. 
Ocean Heroes was first discovered in 2017 in Perth and at present has given 1500 people suffering with the disorder the opportunity to "feel alive" through surfing waves in Western Australia alone. 
With the hope of expanding to the East Coast and run events throughout Queensland, New South Wales and Victoria, Ocean Heroes aims to see their organisation take off and continue to be supported, as it becomes better known across the nation. 
Michael Booth is one that firmly believes in supporting and promoting organisations that sit close to his heart and says that Ocean Heroes did just that for him when he first was introduced to the organisation last year. 
"I first got involved with Ocean Heroes when a group of us endeavoured to raise money for them by doing a 220km paddle from Dunsborough to Perth last year.
"Personally, I was blown away with how well organised the charity was and how awesome the experience was for absolutely everyone who was involved". 
With a love for the Ocean himself and a genuine understanding of how healing it can be for the individual, Michael truly believes that this could be a life changing opportunity for people of all ages and allow them to really feel "alive". 
"The kids and their parents are delighted that they get the opportunity to try surfing and the look on their faces really is priceless," said Booth. 
With a goal to help increase the exposure of the charity Across Australia, Michael is excited to be welcomed on-board as the charities newest ambassador. 
"I can't wait to get involved and see where we can take this amazing charity. I hope to see it one day expand to a global level and to hopefully help people suffering with this disorder from all over the world share in this journey".