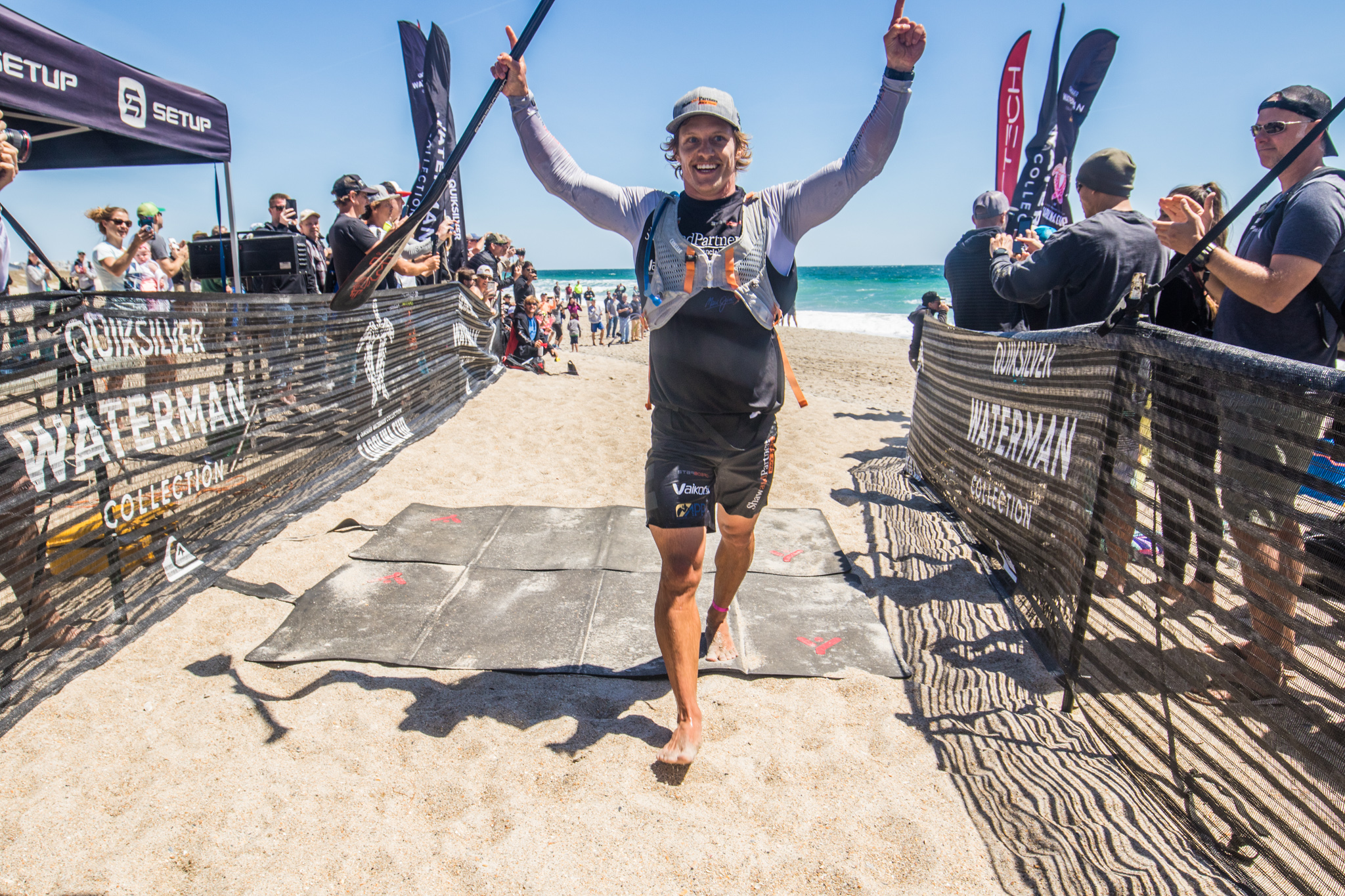 Graveyard Triumph For Booth
By Lauren Barley 
Australia's Michael Booth took out the win in yesterday's 13.2 mile Elite Graveyard Race in the Carolina Cup, held at Wrightsville Beach, as promised, "with nothing left in the tank". 
It's the victory title that Michael Booth has dreamt of since beginning his SUP career, it's the comeback he had visualised just days ago… and it's now his. 
"To be honest, I have surprised myself, this is the biggest win of my career. I can't wipe the smile off my face," said Booth. 
In what was a downwind sprint in the final kilometres, Booth beat the best in the business and left himself short of nothing when he crossed the finish line. 
"I'm speechless. To have beaten the best down wind surfers I know is just crazy!" 
Having set the Carolina Cup as his biggest goal for the season, Booth said he is ecstatic to have seen his hard work pay off. 
"I wanted to win the Carolina more than anything else this year, I have been focussing on this race and training really, really hard". 
"To achieve this result and know that the extensive hours of training and preparation have paid off makes it all worth it, it's the best feeling ever!"
With the conditions that presented themselves on race day, Michael said he felt confident and excited as he headed into the race, "It was a familiar playground", he said. 
"I woke up in the morning, looked out the window at the course and thought to myself, this is exactly like home!"
With a leading front pack which no one broke away from early on, the race was fairly slow and conserving until the final 7km when a couple of surges presented themselves, it was then that it became a "down winders paradise".  
"I didn't think I was likely to win, but I went hard anyway… I hammered home knowing that the conditions were familiar to what I had been training in back home in Western Australia and just gave it everything I had". 
Where forward momentum is often taken from your last race, Booth is now looking forward to continuing riding this high.