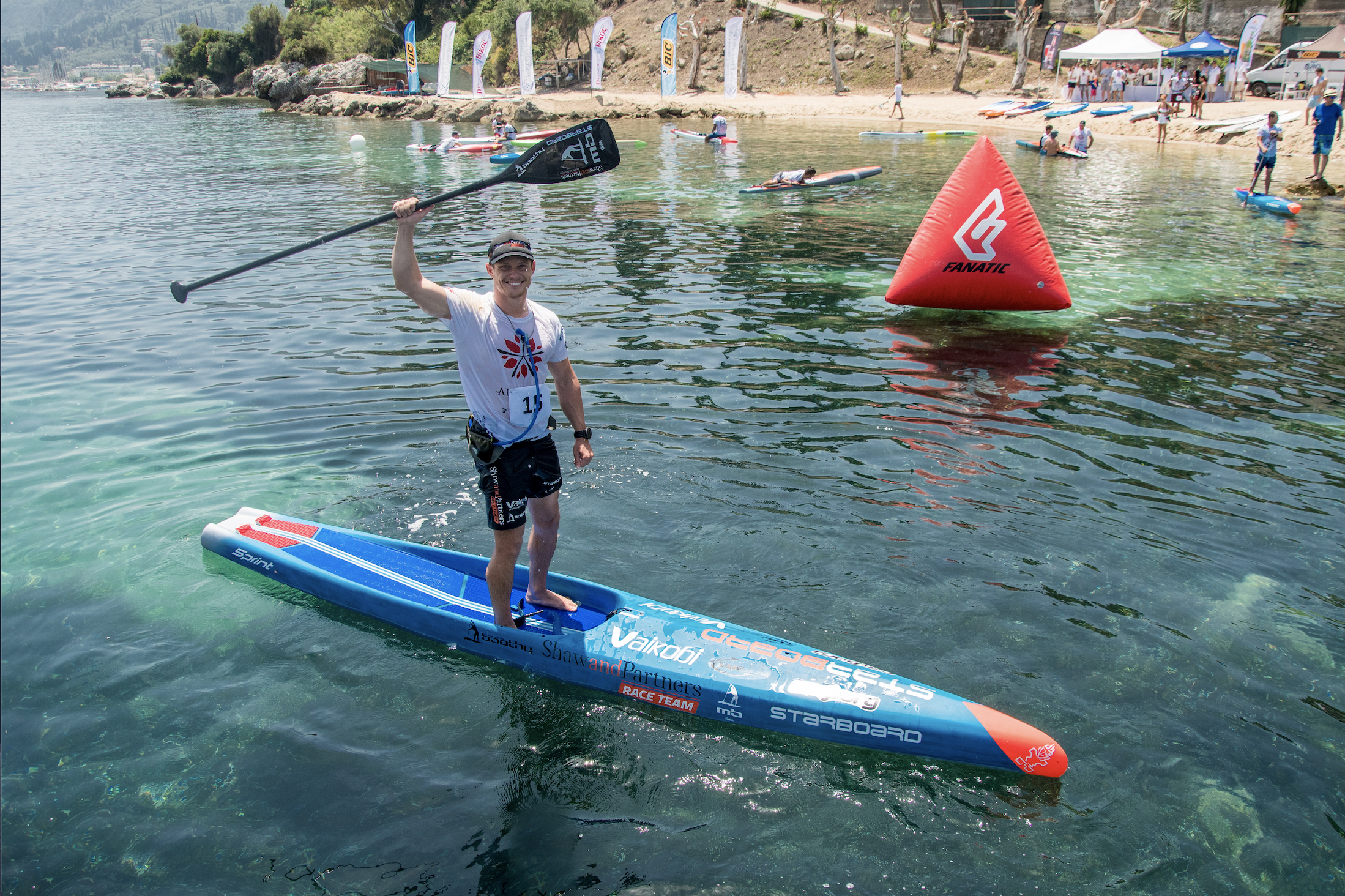 Corfu Emerald Cup 2019
This win will go down as one of the biggest of my career, not necessarily because of the event or the status but because of the distance I was able to put on the best paddlers in the world. Winning by 2minutes + was never my intention all I wanted to do was race with no mistakes and race confidently. And I did just that. 
After Bilbao I was a bit disappointed to lose the way I did. I always hate making mistakes but when you do it when it counts it hurts more. But it also really fires you up for the next race and makes you not want that feeling again. I had a really good week of cross training and resting in Hossegor which allowed me to get over some of the travel we had sustained in the past month. 
We spent the week in Hossegor which is one of our favourite places in Europe. Kristi and I have been there half a dozen times now so it always feels like a home away from home. The streets, restaurants and locations are familiar and it's exactly what you need when you are away for such long stretches of time. 
Flying on Thursday night we arrived in Corfu to a very different climate to what we were in previously. It was scorching with tops of 38 degrees most days and it was so still most of the time making it very draining. It was a real process to get used to the heat without letting it drain you too much where it affects your performance on race day. I took an easy paddle on Friday afternoon to dial in my equipment and get the body warmed up after not paddling all week. It was actually windy that afternoon with small bumps coming down the coast. I also waxed up my paddle as one thing I learnt (the hard way) was that I get really sweaty hands in the heat. 
It was a smallish field on the start line with about 70 participants however it wasn't lacking class paddlers with only a couple of the best missing. Despite it being slightly windy the days before the race it was as flat as it could get. Some small movement due to boat wakes bouncing off the walls but nothing that was going to make the difference. I went into the race wanting to do my best race and not worry about others. I honestly thought the race would be won and lost in a sprint at the end as I didn't think there would be any chance to break given the conditions. 
I got a reasonable start and sat wash for the first 5-10minutes just resting and trying to conserve energy the best I could given the elements. All of a sudden everyone started paddling across to a boat that went through the field and were trying to get an advantage. The boat was slow and the wake wasn't catchable so I decided to test the field and paddle in the opposite direction. At this point I was on Bruno's wash, with Vinni and Leo also at the front. I had about 20 hard strokes and looked back and I had a length so I decided it's now or never and kept putting the hammer down. I wasn't sure I would be able to hold the pack off considering the caliber of athletes in the field however once rounded the first 7.5km lap I was 90seconds ahead. From there I counted my strokes and kept the power down as efficiently as possible. I did start to overheat a little, so maintained fluids and took my hat off as a precaution. 
I knew I could paddle the distance solo considering I just did molokai three weeks ago. But it's still a weird feeling being out in front solo constantly looking back to see what is happening behind incase you miss something. It was great to win the Corfu Emerald Cup. I haven't been able to do what I did here all year and it's a real confidence booster for me. I now race in Agios Nikolas in Crete before heading home to prepare for M2O.