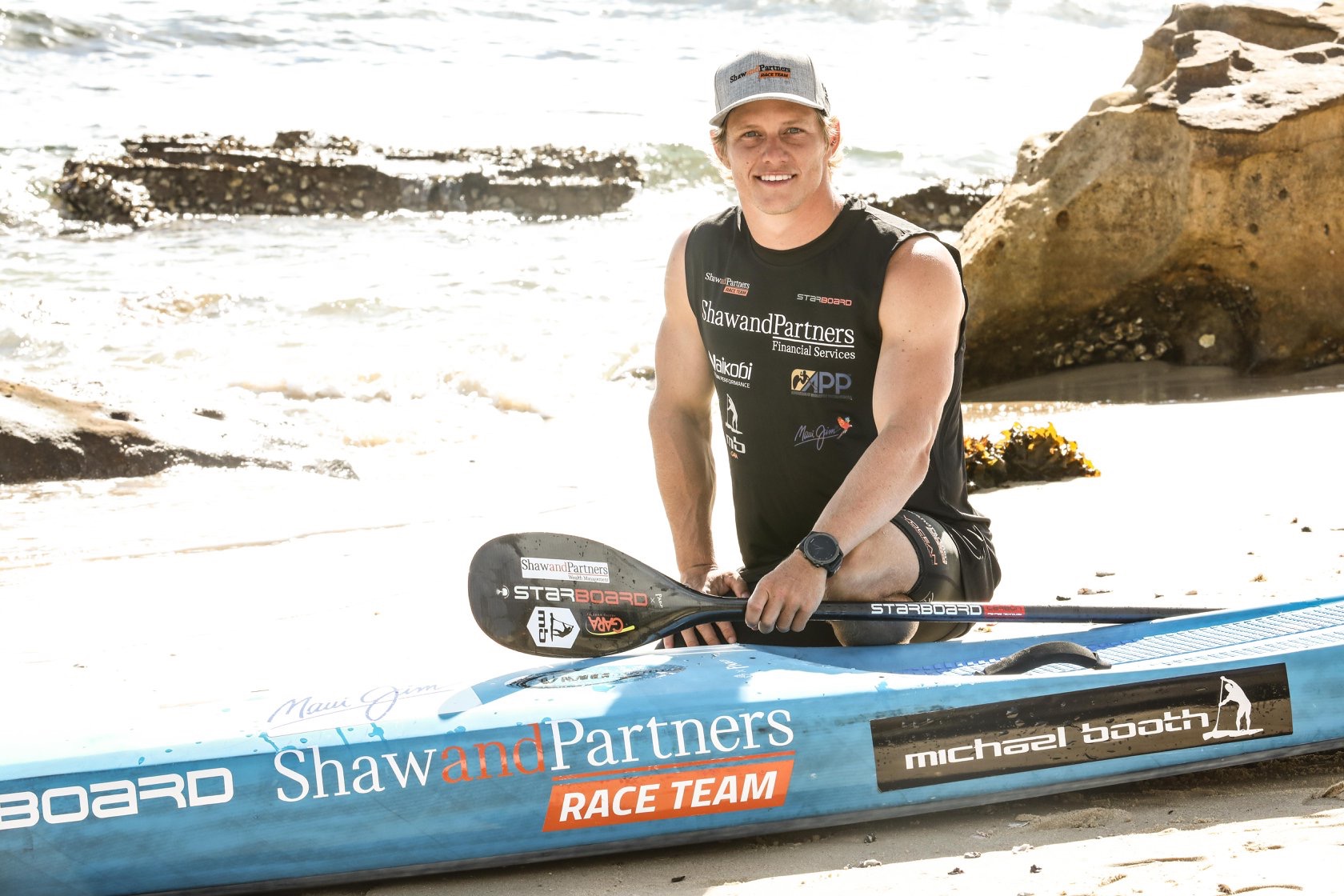 Chasing the Carolina Cup 
By Lauren Barley
Michael Booth will compete this weekend in the eighth annual Carolina Cup SUP race, held at Wrightsville Beach, North Carolina. 
Booth will enter the hotly contested distance race more determined than ever, aspiring to start and finish the Carolina Cup in his best form yet, with nothing left in the tank at the finish line. 
"I am feeling focussed heading into the weekend and I am hoping for a strong finish on Saturday." 
The Carolina Cup is a week-long event beginning on Thursday the 19th April and will feature a total of five races. On Saturday, there is a 3.5-mile Harbour Island Recreational race, 6.5-mile Money Island Open Race and the 13-mile Graveyard Elite Race – which Booth will compete in. 
As always, Michael will enter a battlefield of tough competition, including the likes of Danny Ching, Travis Grant, Marcus Hanson, Connor Baxter, the Hasulyo brothers as well as last years defending champion, New Caledonian; Titouan Puyo. 
"The competition is always tough. It's a field of fast, skilled and strong-minded paddlers that just keep on getting better every year and it really does come down to the best man on the day," Booth said. 
The Carolina Cup is one of the most prestigious competitions in SUP racing and one that every competitor hopes to win in their career. 
"I've been looking forward to the Carolina Cup all year. It's a competition I am yet to do well at, so that makes me even more excited. I just hope to do myself and my sponsors proud and have a really great race."
Strongly revolving around not only strength, but also tactics, Booth said it's no doubt going to be a tough race, both physically and mentally.  
"It's undeniably going to be extremely tough, in a lot of aspects, but I am looking forward to testing myself against the best in the business," he said.
Coming off the back of the Air France Paddle Festival last week, Michael is feeling strong and confident heading into Saturdays race. 
"There's just one thing on my mind, 13.2 miles of battling on the water, doing what I love!" 
The Elite Graveyard race will commence on Saturday the 21st April at 10am.