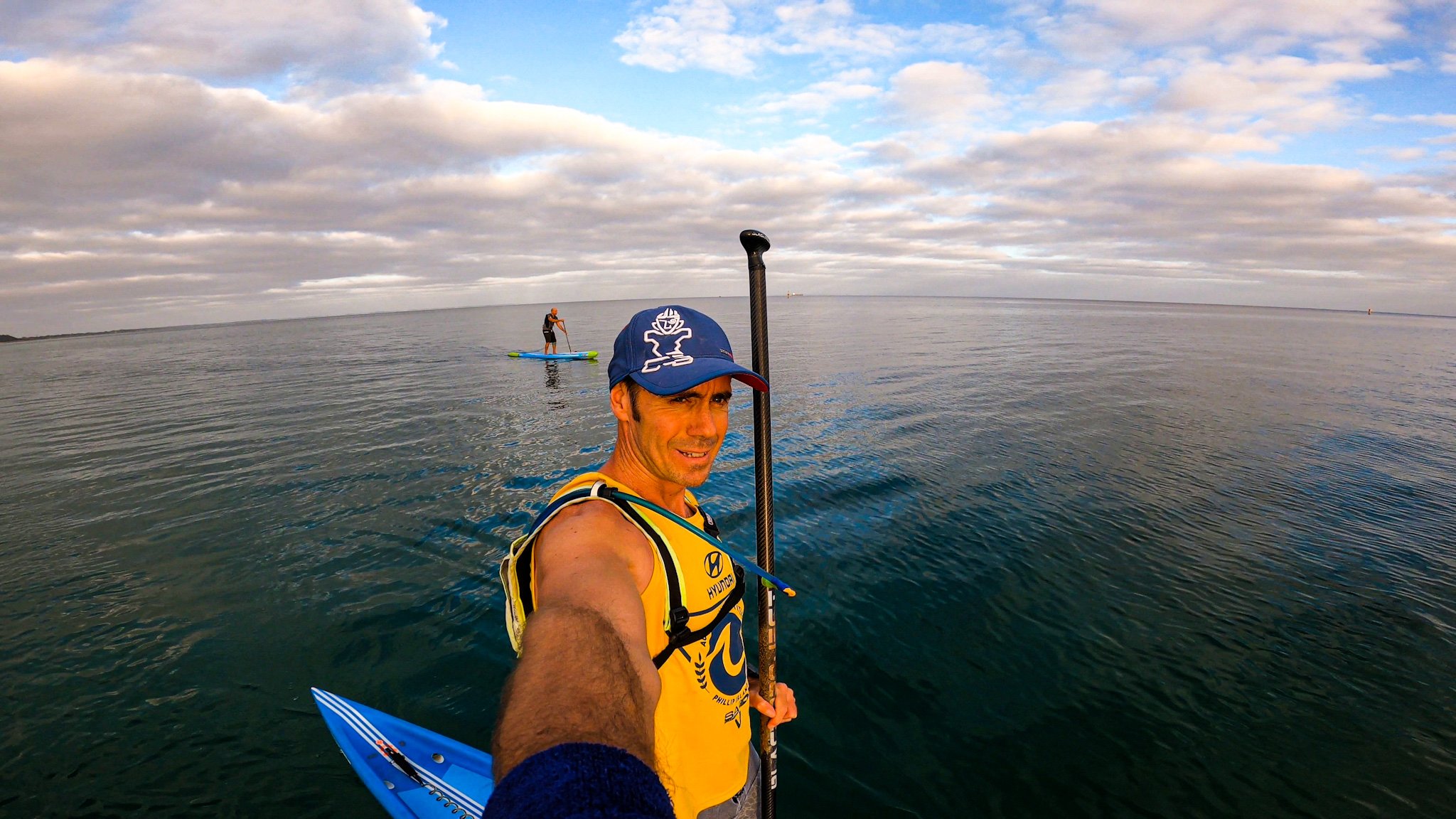 BOOTH Training's Athlete Interview –  Pete Jackson
1. Hey Pete tell us about you? How did you discover SUP? Why did you want to push your paddling skills to another level?
I first started SUPing around 2010, after my family and I moved to the South Gippsland Coast, and I wanted to find a new way to keep fit. I have always tried to maintain my fitness, and enjoy challenging myself to be the best I can be. I started SUP surfing the uncrowded breaks of Warratah Bay, Sandy Point and Walkerville. I think it was 2014 when I bought my first race board and my first race was the SUP Vic Winter Classic, Mud Island to Rye downwind race. I think I came second to last! I have never been naturally talented at any sport. When I was younger I did Karate, trained at one of the toughest clubs around, and often went home bleeding, battered and bruised by the stronger more experienced black belts. Hard work, determination and consistency paid off, and one of my proudest moments was representing Wales at the European Championships. I grew up in Wales, and never really had anything to do with water until moving to Australia. My brother and I are roughly the same age, growing up together gave me a highly competitive streak, and now everything is a race! My martial arts background has given me the discipline to work constantly on technique, and a drive to succeed and better myself.  I now live on the Mornington Peninsula in Victoria, Australia, an ideal training ground, with ocean one side and bay the other. The training Michael provides equips me with the framework and structure  I need to achieve my goals.
2. How did you find out about the BoohTraining program?
I had been following Boothy's career since he started racing SUPs, and knew of some local guys who had trained and improved considerably under the training by Boothy program.
3. How long have you been training with Booth Training? What are the improvements?
I have been with BoothTraining for about 15 months. The first thing I noticed was an increase in training intensity from what I was used to. The training is demanding, targeted towards my goals, but hard work yields results. Personally my fitness has improved, my paddling is faster, and I have the confidence to enter races knowing I have done the right preparation to give it my best shot.
4. Why would you advise Boothtraining to the SUP community?
I am 49, work full time and am lucky enough to have a supportive wife Paula and kids Carys and Dylan at home. Michael's training programs are flexible so that I can complete the training I need to do and fit in everything else in a busy life.
5. What are your objectives now?
My primary objectives are to keep having fun paddling, while continuously improving my fitness and skill level. I want to do well at local SUP Vic race events here in Victoria, also the State Titles in September, and later the Australian Nationals on Phillip Island. This year I also hope to compete in the 12 Towers race on the Gold Coast and the King of the Cut in WA. I also want to do what I can to grow the sport further, especially here in Victoria.