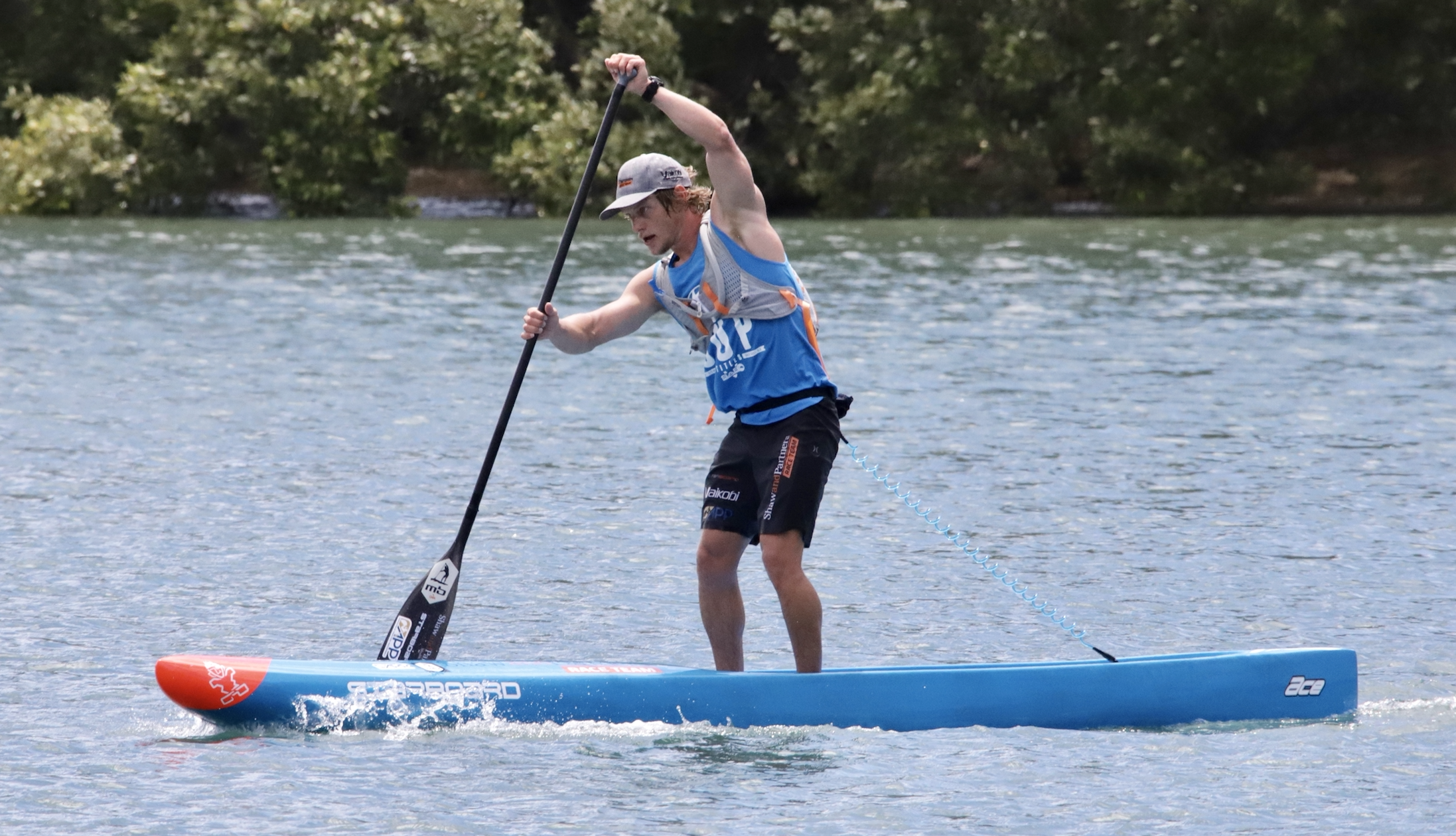 Booth Crowned 3 x Aussie Marathon Champion
By Lauren Barley
Michael Booth was crowned Aussie Marathon Champion for the third consecutive time on Tuesday afternoon with epic 18-20 knot southerly conditions treating the competitors to a prodigious downwind battle. 
The Tech Race was run on the Monday afternoon where the course presented not only a highly competitive field, but 20 knots of cross wind and 2-3ft swell, making it a challenging race from start to finish.
Whilst Boothy spent majority of the race in the top three, swapping leads with Lincoln Dews and James Casey – the finish just couldn't come quick enough after missing a few waves and quickly going from first to fourth and not able to return to the lead. 
"It was one of those days where your race can change very quickly if you don't pick the right line coming in and out of the break. 
Booth expressed that despite the disappointment on day one, he was pleased with how he raced overall. 
"To be honest, I was pretty unlucky. I made a few wrong decisions and unfortunately that costed me a couple of places very quickly. There was too much of a gap too close to the finish line and I couldn't quite get back in front in that short remaining time!" 
Tuesday's distance race begun at Rainbow Bay paddling downwind towards Bilinga Beach for 3.5km before turning to paddle into it to Snapper Rocks and finishing outside Currumbin RSL. Boothy looked strong in the distance race – pushing the pace right the way through and keeping the pack on his tail working hard. 
Whilst Michael was only competing against fellow Aussie contestants, Titouan Puyo from New Caledonia competed on the Gold Coast and pushed the pace with Boothy. 
 "Tituon and I were able to get out in front early on and it was basically a match race from the word go. 
"We pulled away from the pack early and by the finish, we had a decent gap on the remainder of the field. 
Tituon finished the race in first place after breaking away from Boothy in the final home stretch at Currumbin creek. 
"It was great to have Tituon pushing the pace with me, he definitely kept me grinding the whole way and I have no doubt my finishing time was a result of having someone to push myself against for the whole course," said Booth. 
Michael finished ahead of Aussie team mates James Casey, Ty Judson and Lincoln Dews. 
"It feels fantastic to take out my third Australian Title.
"To do it in Queensland on a beautiful day with great downwind conditions was a lot of fun!"
Michael's attention will now refocus to the ISA World Championships 18km distance race held in China in a short two weeks' time.