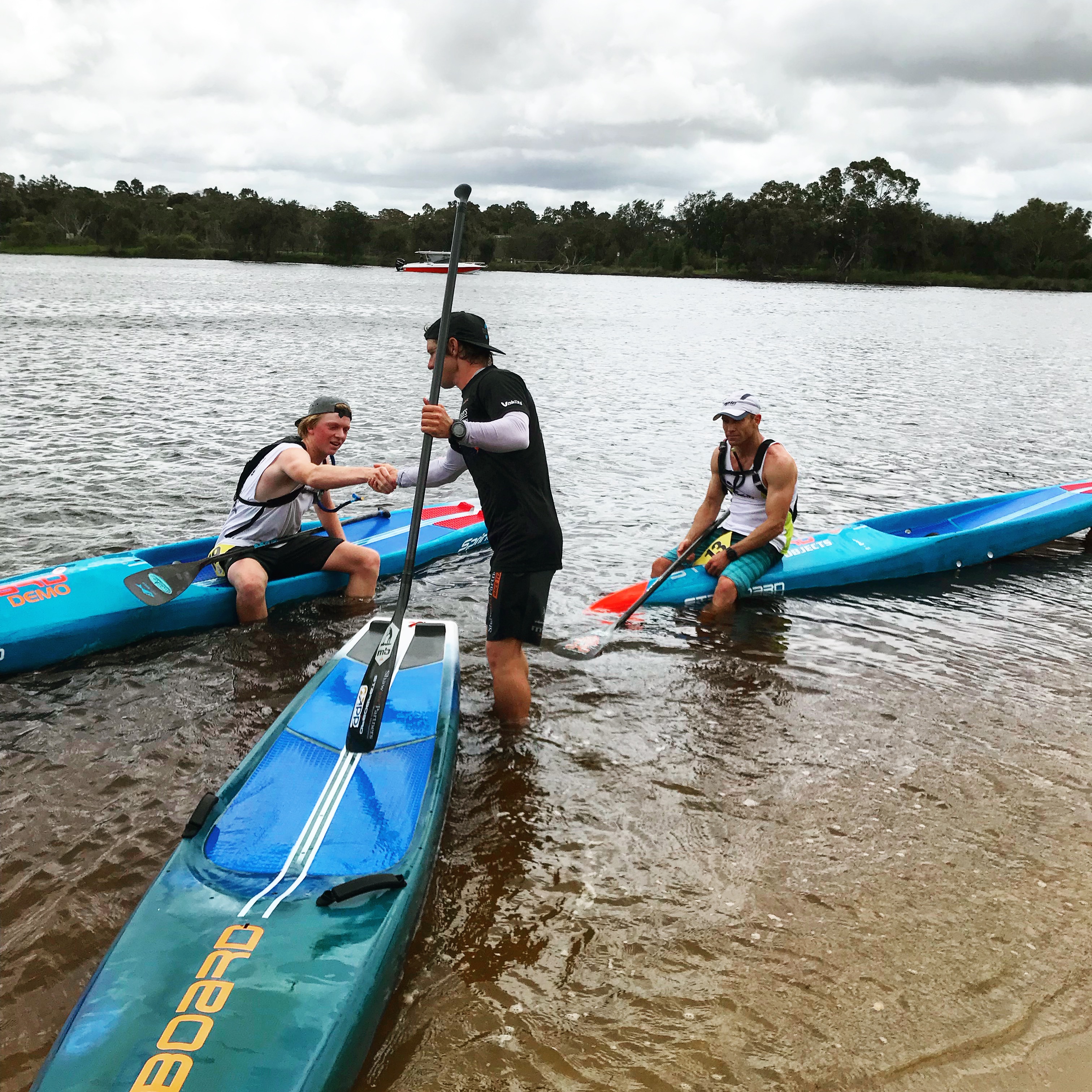 Booth prepares for back-end of the year
By Lauren Barley
Michael Booth took out the win last weekend in the SUP WA 20km marathon event held at Ascot kayak Club on the Swan River, Perth.
The SUP central flat-water event is known as one of the best foundation races for paddlers to compete in prior to King of the Cut held in early December. 
Whilst Booth is at present in the stage of patiently awaiting the call up to compete in the Red Bull Heavy Water Event in San Francisco, Michael said, there has been no time to put other training on hold approaching a busy end to the season. 
"While Heavy Water is my focus and will be my next challenge, it has been important to keep my endurance and distance training up to speed for other events I have coming up towards the back-end of the year". 
With many of Western Australia's elite paddlers competing for the title last weekend, it was a true battle of endurance and skill that saw Michael take out the title.  
"There were about 50 paddlers that competed in the race, ranging from highly skilled paddlers to beginners, it was great to see everyone get behind the event in Perth". 
With the WA team heading into Nationals held in Currumbin on the Gold Coast in a few weeks' time, as well as King of the Cut on the first week of December, Michael said it was a great taste of what's to come! 
"It was great to be involved and support a local event as well as build excitement around the stoke of paddling. 
"I had a few of my 'Training by Boothy' clients compete in the race and it was exciting to have seen them improve and put into practice some of the skills I have taught them in the programs I have designed". 
With the Heavy Water competition taking place any day, Booth said the nerves and excitement are kicking in before he heads off to Ocean Beach in San Francisco to take on what is classified as 'the most intense SUP event in the world'. 
"The race needs a minimum of 10 feet of surf to run and there's no doubt this event will ultimately test both my mental and physical limits," said Booth.