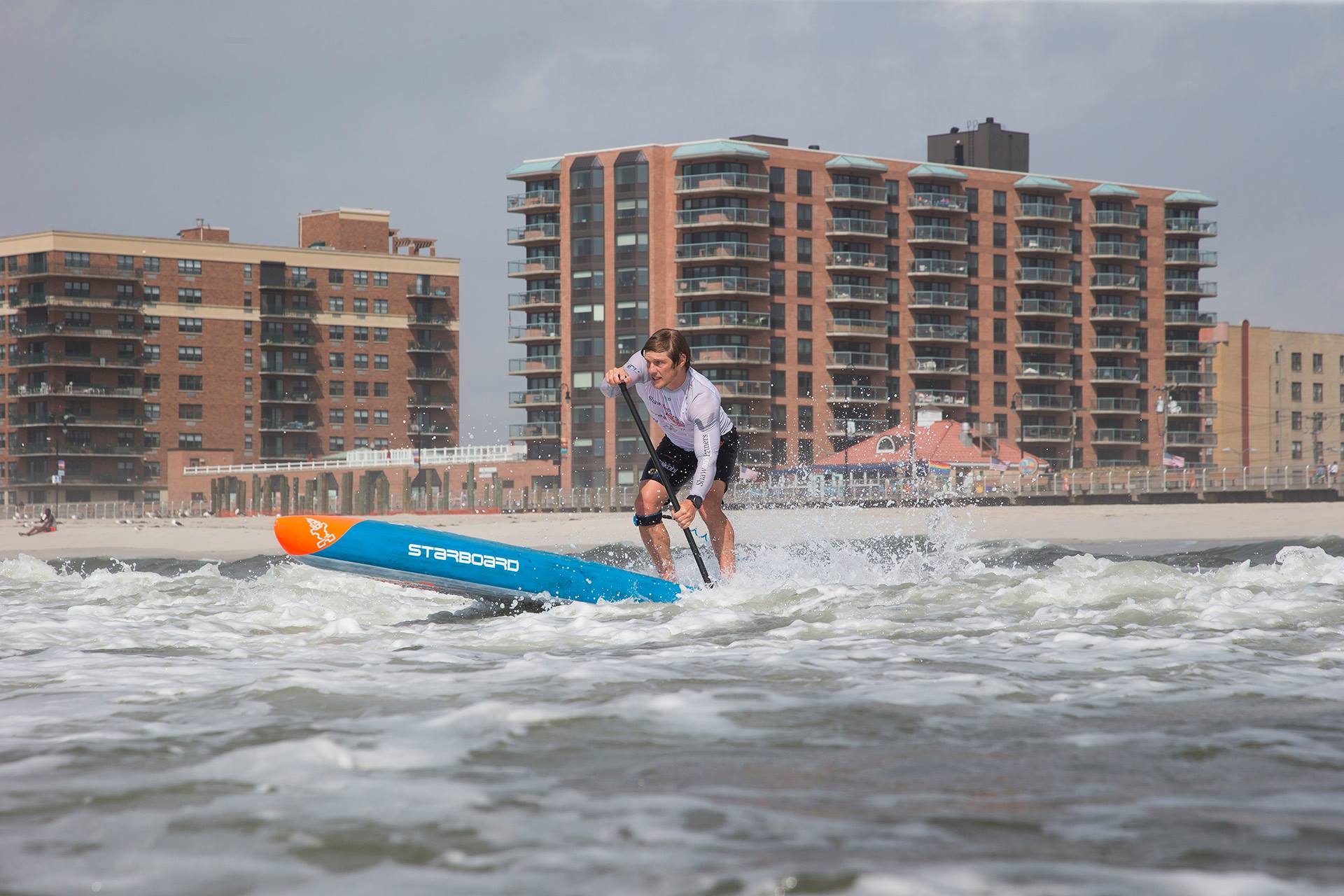 APP NEW YORK: "You win or you learn"
By Lauren Barley
Whilst it may not have been the renowned results that Michael Booth had hoped for in the second stop of the APP World Tour, Booth says he will walk away having sure learnt a lot. 
Prior to the race held in New York, Michael had travelled for two days and in over 12 different time zones. Hoping that he might have planned his stopovers and time differences well, however later realising he probably pushed his limits. 
"Coming into the weekend, I knew it was going to be a tough one. I had been working on clinics in Dubai and Annapolis and whilst this was a great experience, I probably shouldn't have expected to race my best off the back of these," Booth said. 
The APP World Tour presented an opportunity like no other this year, giving SUP Paddlers from all across the globe the opportunity to race in one of the world's most iconic landmarks making it a showcase event that attracted a large crowd of both competitors and spectators. 
Booth said; "It was a bucket-list paddle that many would only dream of". 
Racing just over 11km from Freedom Tower in New York City to the Statue of Liberty and back, Michael said the race was challenging, yet hard to complain about racing in such an incredible location. 
"I got away really well and was in front very early on, however I just didn't feel as strong as I normally do and quickly begun to loose momentum. 
"I was caught before the turning point at the statue and quickly felt like it was just not going to be my day". 
With a mind battle from then on, Booth said he felt distracted and lost focus and strength quite quickly. 
"Unfortunately, I didn't have the fight in me that day to come over the top and finished in 3rd place". 
Still pleased to have walked away with a podium finish, Booth soon had to shift his focus to the Tuesday afternoon where he competed in the sprint component of the tour. 
Tuesday presented itself with some crazy conditions; including storms, lightening, thunder and rain, however the race was agreed to proceed despite all.  
"Going into the sprint race I actually felt really strong, especially off the back of a distance race days prior and challenging conditions. 
"I won my heat which took me straight through to the final, however in the final picked a bad alley at the start and from then on was playing catch-up!"
Whilst Booth managed to stay strong and paddle himself back up to contention, it wasn't quite enough to see him make the podium for a second time, finishing close behind the leading pack yet having to settle on finishing in 6th place overall. 
Commending those that put on a good competition last week, Michael expressed his slight disappointment. 
"It wasn't my best racing, though I feel like I walked away having really learned a lot. I will take some good feedback from these races and hope to see it help me in the coming weeks". 
Michael will now recover and prep for Battle of the Bay held in San Francisco on the 30th September.