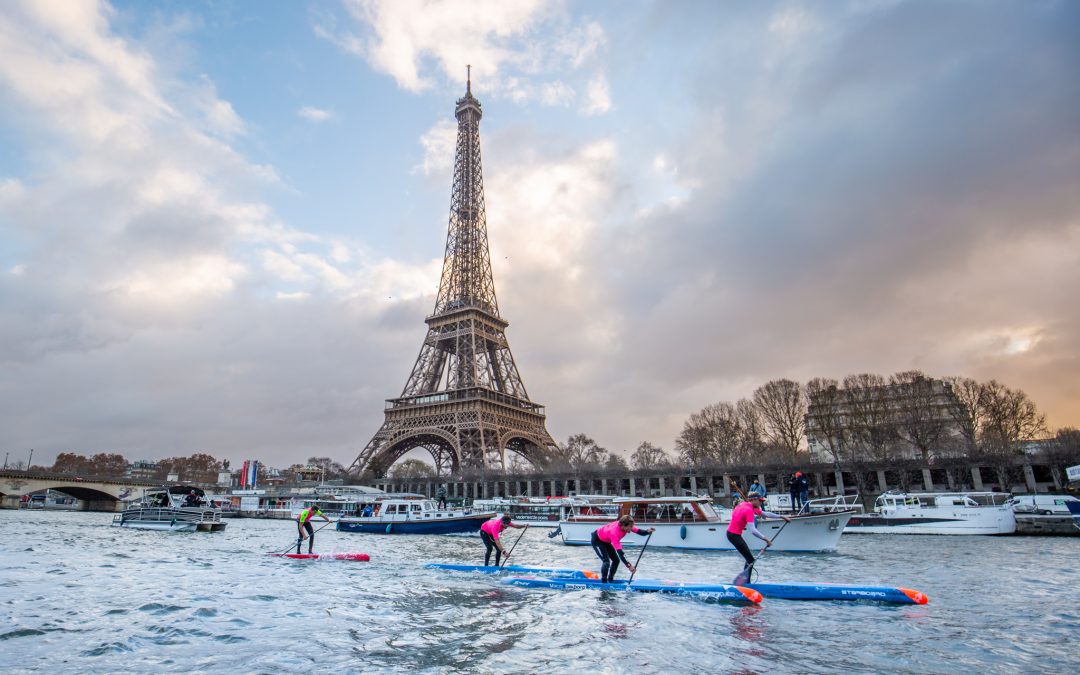 From an apprehensive start to a Champion Title finish, Michael Booth has certainly earned the respect of his fellow competitors following last weekend's race results in the Paris Sein River Paddle. 
With just two nights back home in Perth, Western Australia after winning the ISA World Distance Title in China, Michael was quick to board a plane to Paris, France where he would face very different circumstances. Landing in freezing cold weather; crisp air, high wind and an extremely vast contrast to the hot and humid weather he had just come from. 
Michael tested his body and his perseverance, pushing his comfort zone to a whole new level as he braved the change of climate and focussed on the race that laid ahead. 
"China was extremely hot, humid and dehydrating last week and to then come to Paris and face freezing weather and be wearing thermals and beanie's was definitely a bit of a shock to the body," he said.