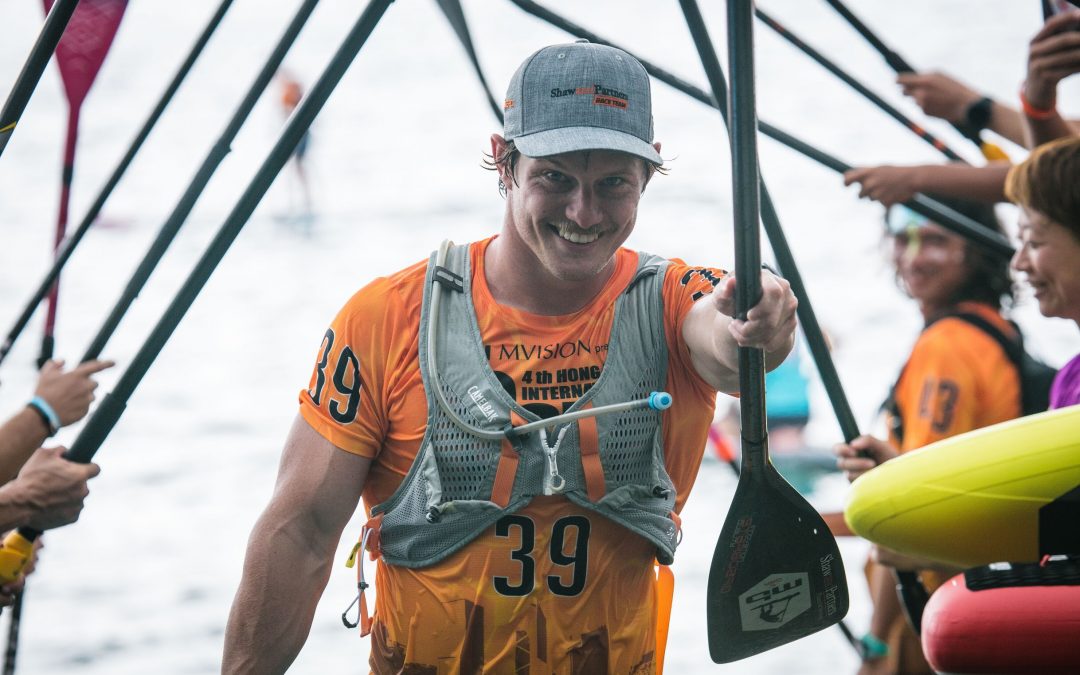 Michael Booth took out the win last weekend in the Hong Kong International SUP race, taking place in Sai Kung, just outside of Hong Kong City.
The 18km race was a three-lap flat water grind with Boothy and Kenny Keneko battling it out for mass of the race.
"Kenny and I fought hard against one another for the first lap and then I managed to get a little break on the second lap and used it to my advantage which made all the difference in the end," said Booth.
Familiar with the conditions and aiming for a back-to-back title, Booth was stoked to take out a second win in the HK International, giving him confidence heading into the ISA later in the year which is being held in China in very similar racing conditions.