Error: Access Token is not valid or has expired. Feed will not update.
This error message is only visible to WordPress admins
There's an issue with the Instagram Access Token that you are using. Please obtain a new Access Token on the plugin's Settings page.
If you continue to have an issue with your Access Token then please see this FAQ for more information.
MICHAEL BOOTH. ELITE WATERMAN… WORLD CHAMPION.
Michael Booth is a world champion Stand Up Paddleboard (SUP) athlete who prides himself on hard work and determination. Michael transitioned to SUP from other paddle sports in 2015 and in a short time, has dominated the international SUP competition. He has gone from World Number 2 Ocean Ski paddler and Olympic-hopeful kayaker to World Champion SUP racer in less than two years. His drive as well as his savvy business acumen made his transition to SUP racing both impressive and successful.
Michael prides himself on the quality and consistency of his performances and believes that success can only be achieved through hard work, self-belief and dedication. His goal is always to be number one and he does this through maintaining a balanced life.
Michael is committed to not only building himself as an athlete but also to building SUP racing into a more widespread and credible sport. He does this by giving back to the sport, holding SUP clinics, attending industry meetings and forums, being a voice for the athletes, and by raising awareness of SUP as a sport and an alternative healthy water activity for the masses via the media and social media.
With a business degree under his belt and experience working in marketing, Michael is an articulate and educated sports professional who understands the importance of delivering a return on investment to his sponsors and supporters. In his spare time michael runs an online coaching service and is in the process of developing his own paddle range.
Michael's mission is to encourage people to believe in themselves, to pursue success and to live a healthy and active lifestyle.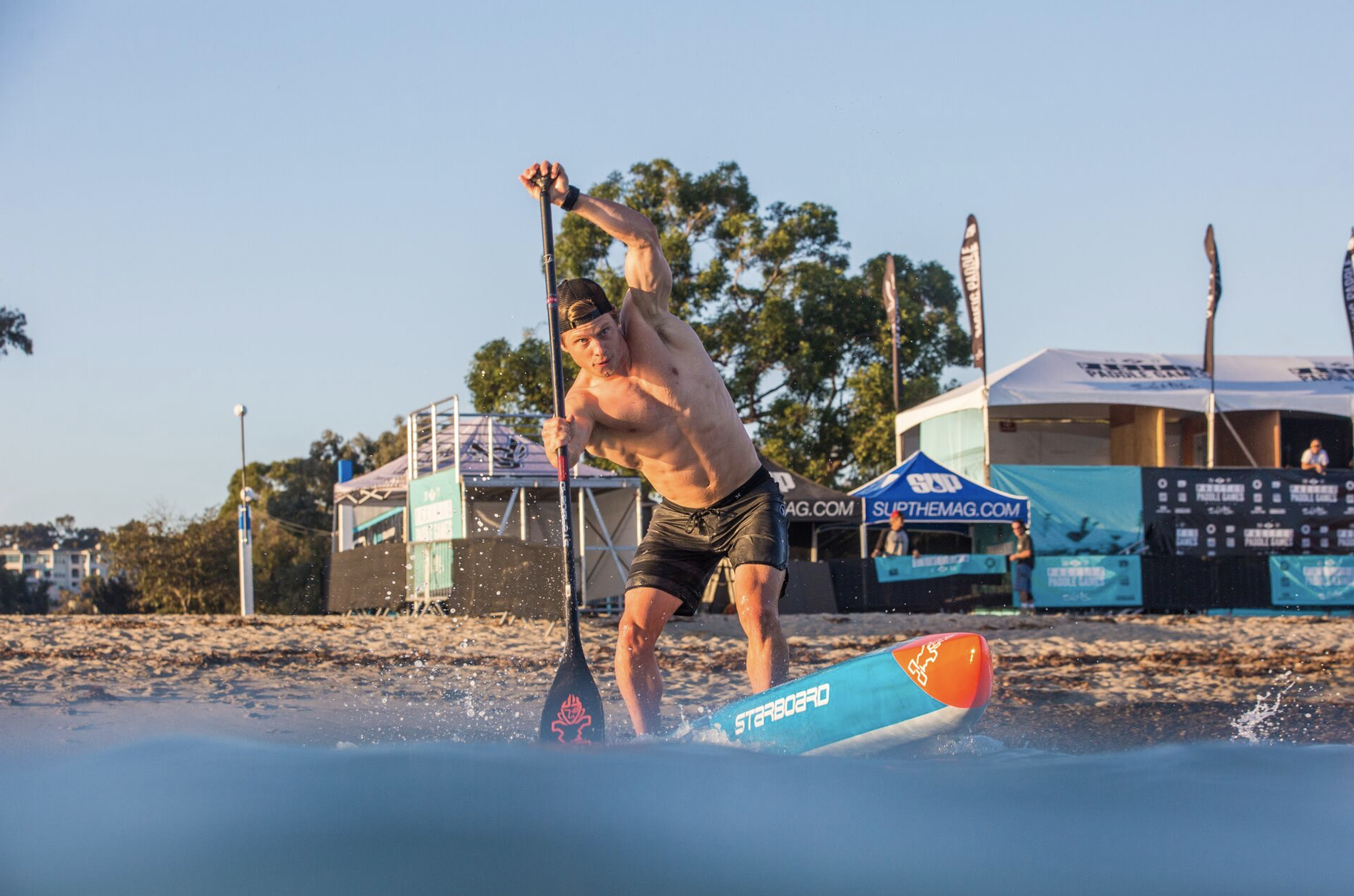 RESULTS
Australian SUP Distance Champion 2017
European SUP Tour Champion 2017
World Champion ISA SUP Marathon Fiji 2016
QLD SUP Distance and Technical Champion 2016
Australian SUP Distance Champion 2015
World Series Ocean Ski 2nd Overall 2015
Australian Ocean Ski Series Champion 14/15
Representative Australian Senior Kayak team Moscow, Russia 2014
Representative Australian U23 Kayak team Szeged, Hungary 2014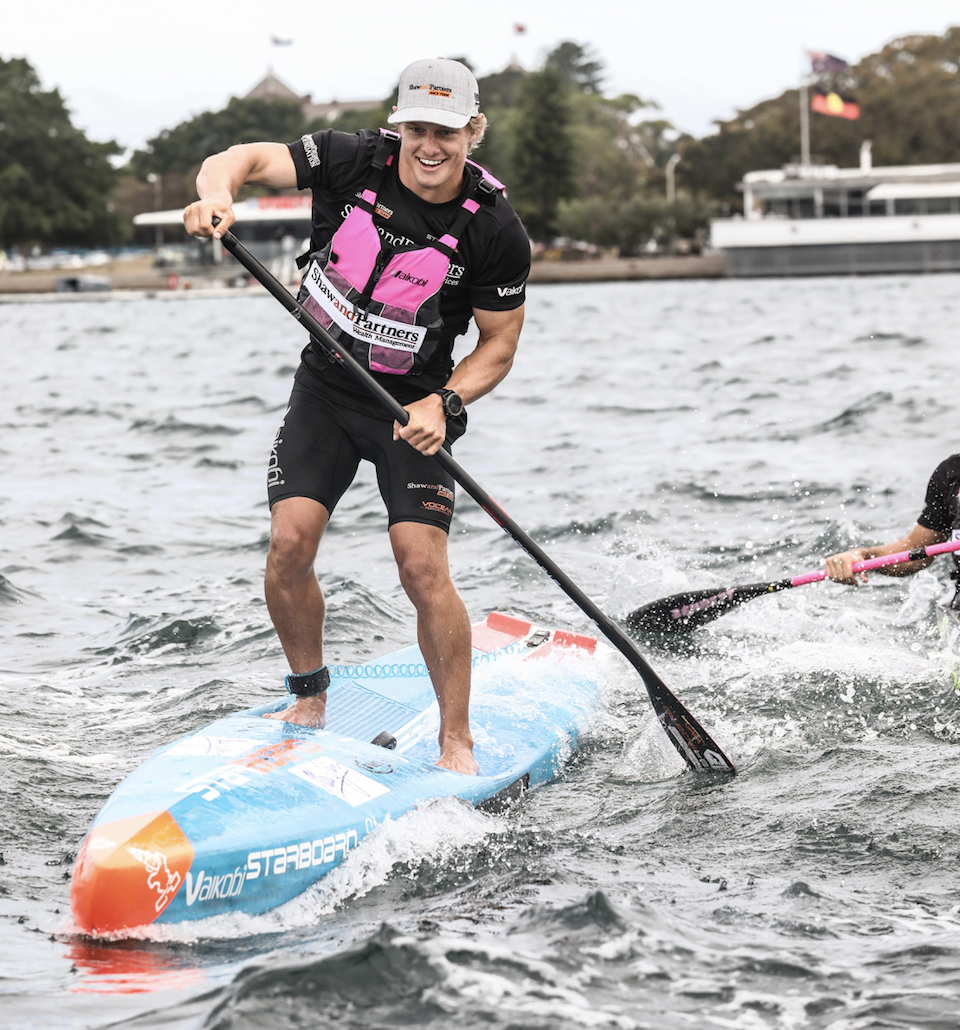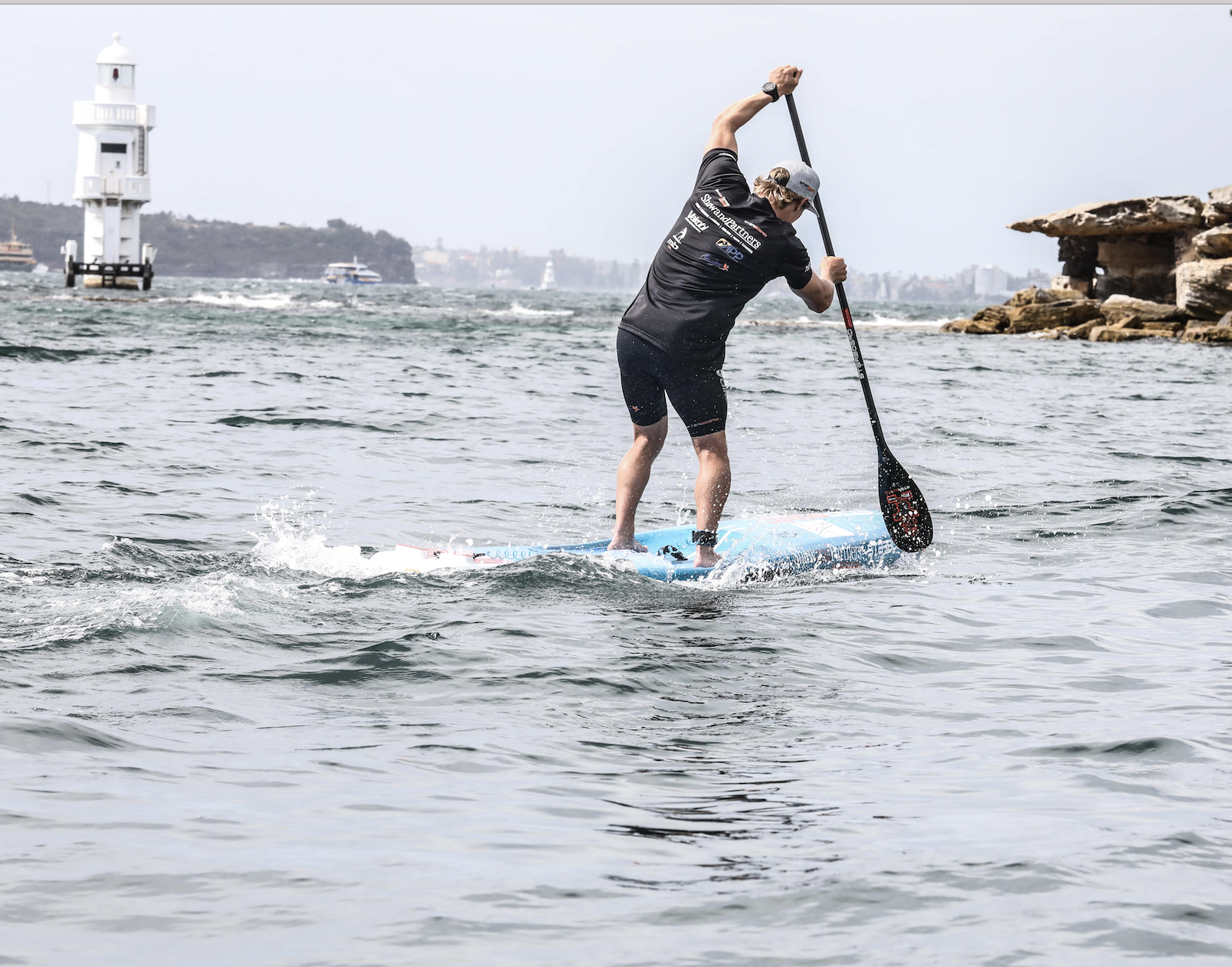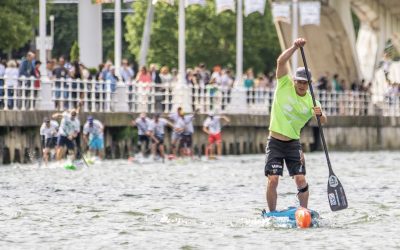 Michael Booth is yet to be defeated on the 2018 European SUP Tour and last weekend strengthened his leading title with a further winning, now cementing his 4th back-to-back victory in the Basque city of Bilbao.
Whilst expressing that this might just be his best year yet, Booth remains humble and states that he never wins without a fight.
"I'm super happy with how I have been performing this year, there's no denying that, but it's never easy and last weekend the boys really pushed me to my limits".
Michael explained that the race in Bilbao was one of the toughest he has faced this season, with a chasing pack that did not back off until he had crossed the finish line.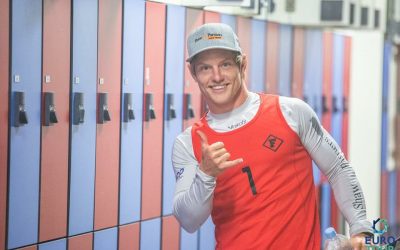 Reiterating his current dominance in the sport, Michael Booth took out yet another win yesterday in San Sebastian, now leading the 2018 European Tour outright. 
If there is one thing Michael Booth knows at the moment, it's how to win a race! Highlighting his skills and ability as one of the fastest and strongest paddlers in the world again on the weekend, crossing the finish line in front. 
"It certainly wasn't a perfect race for me on the weekend. I made a few mistakes and didn't feel my best, but somehow I pulled it together when it mattered and I am stoked to see my name at the top of the leaderboard because of it!", said Booth. 
Michael said that prior to the race he was unwell and feeling very rundown after last racing in Cost Blanca, taking a couple of days off training to try and recover before race day.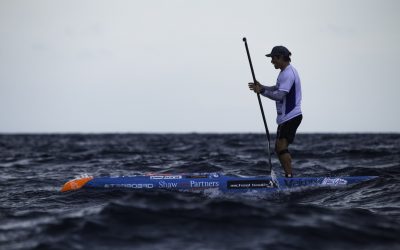 So far, so good for Michael Booth as he took out another win last weekend in a 15km Santa Paola downwind challenge held in Spain.
With a fresh racing approach proving to work in his favour, Booth hopes to see himself continuing to perform at his best for the remainder of the 2018 tour. With his first two races seeing him take out back-to-back wins, Michael says he is feeling better than ever.
"The atmosphere was really great on the weekend and it was awesome to see so many competitors at the start line, as well as a few hundred spectators cheering us all on," said Booth.
Whilst Michael's approach to racing might be more relaxed this year, he says his training and the hours he has been putting into race preparation is more tailored and specific than ever.