MICHAEL BOOTH. ELITE WATERMAN… WORLD CHAMPION.
"Success is no accident. It's hard work, perseverance, learning, studying, sacrifice and most of all loving what you do". – Michael Booth. 
Michael Booth; known as the Aussie SUP Powerhouse continuing to dominate in the sport internationally, is fast becoming the most highly regarded and respected SUP contender world-wide. 
The last two years has seen the best of Booth as he has become a 2 x Australian Champion, a World Champion in 2016, back to back European Tour Champion in 2017/2018 and is currently leading the APP World Tour rankings. Needless to say, Michael continues to impress his sponsors and loyal followers.
Michael prides himself on the quality and consistency of his performance and believes that success can only be achieved through hard work, self-belief and dedication – words which he continues to live by during both the off season and the racing season. 
There is no doubt that Michael is both physically and mentally strong, pursuing in setting himself some huge personal goals to be the best in the sport as well as encouraging others to reach their goals. Booth launched his own coaching business, which he offers all over the world as well as tailored and personalised online programs, sharing his knowledge and skills in SUP racing. Additionally, Michael is in the final stages of fine-tuning his own paddle range and hopes to see this take off and launch in the early stages of next season. 
When asked, "what's the secret?" 
I really don't have a secret. I like training hard, I like seeing progress and I love setting myself goals to work towards, there really isn't any better feeling than when you can and do finally achieve them.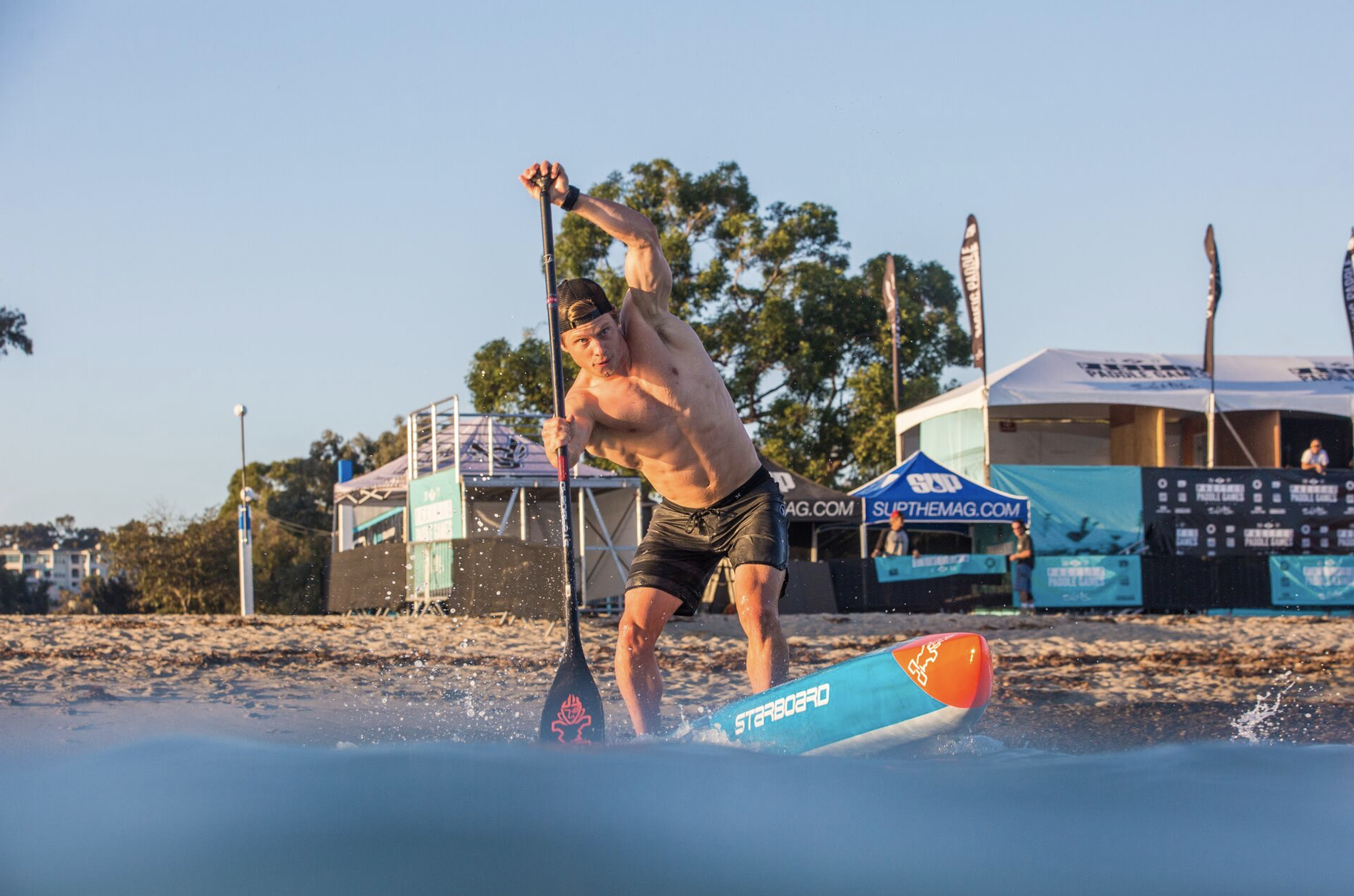 RESULTS
APP World Series 1 London Champion 2018
European SUP Tour Champion 2018
Carolina Cup Champion 2018
Australian SUP Distance Champion 2017
European SUP Tour Champion 2017
World Champion ISA SUP Marathon Fiji 2016
QLD SUP Distance and Technical Champion 2016
Australian SUP Distance Champion 2015
World Series Ocean Ski 2nd Overall 2015
Australian Ocean Ski Series Champion 14/15
Representative Australian Senior Kayak team Moscow, Russia 2014
Representative Australian U23 Kayak team Szeged, Hungary 2014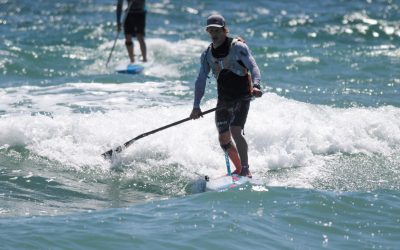 Michael Booth will return to race again this weekend in the Hong Kong International SUP Race held on Sunday 19th August.
After a highly successful Euro Tour Championship Title finish for Booth, it was in the best interest of his family and himself to take some well-needed time off last month whilst his father recovered from open-heart surgery.
Booth withdrew from the Molokai to Oahu World Championship held in Hawaii in July, making the tough decision to cancel his flights just a few weeks prior to race day.
"It was a challenging month or so seeing my dad un-well and it didn't sit well with me to not be close to my family during that difficult time," said Booth.
Now returning to race the end of the season in a focussed and ambitious state of mind, Michael aims to head into the Hong Kong International this weekend and achieve a great result, revamping his confidence and skills before leading into the major races that will be held across America over the next few months.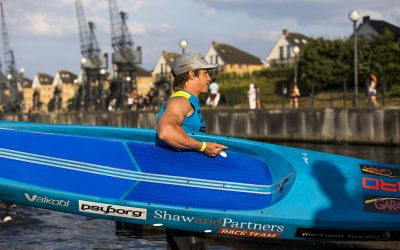 Michael Booth will not compete in the M2O Championship, withdrawing from this weekend's prestigious Hawaiian race for family health reasons.
Whilst it was a tough decision for Booth to have to make, entered as a favourite contestant heading into the 32-mile race, known as the "Channel of Bones", Michael said it is for the best he stays close to his family during a rather difficult time.
"I have been travelling a lot this year, and when things involve my family, that will always take priority," he said.
After an admirable finish to the European Tour, Booth said he was looking forward to heading over to Hawaii and racing in the SUP component of the M20 for the first time.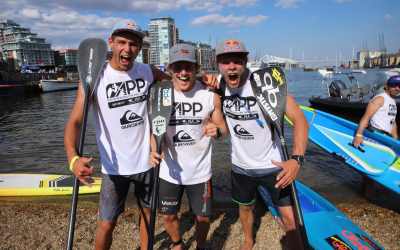 The SUP World Tour has taken SUP racing to a whole new level, with the best of the best paddling down the River Thames of London, United Kingdom last weekend.
Aussie paddler; Michael Booth once again took out the win against a highly competitive field with the likes of Kai Lenny, Mo Freitas, Travis Grant, Arthur Arutkin, Casper Steinfath and Connor Baxter (just to name a few) giving him a run for his money.
"There was so many world class names that raced on the weekend, making it a super strong field of competition that put on a fantastic show for spectators," said Booth.
"To have been apart of such an incredible event, racing down the River Thames was something really special".