MICHAEL BOOTH. ELITE WATERMAN… WORLD CHAMPION.
"Success is no accident. It's hard work, perseverance, learning, studying, sacrifice and most of all loving what you do". – Michael Booth. 
Michael Booth; known as the Aussie SUP Powerhouse continuing to dominate in the sport internationally, is fast becoming the most highly regarded and respected SUP contender world-wide. 
The last two years has seen the best of Booth as he has become a 2 x Australian Champion, a World Champion in 2016, back to back European Tour Champion in 2017/2018 and is currently leading the APP World Tour rankings. Needless to say, Michael continues to impress his sponsors and loyal followers.
Michael prides himself on the quality and consistency of his performance and believes that success can only be achieved through hard work, self-belief and dedication – words which he continues to live by during both the off season and the racing season. 
There is no doubt that Michael is both physically and mentally strong, pursuing in setting himself some huge personal goals to be the best in the sport as well as encouraging others to reach their goals. Booth launched his own coaching business, which he offers all over the world as well as tailored and personalised online programs, sharing his knowledge and skills in SUP racing. Additionally, Michael is in the final stages of fine-tuning his own paddle range and hopes to see this take off and launch in the early stages of next season. 
When asked, "what's the secret?" 
I really don't have a secret. I like training hard, I like seeing progress and I love setting myself goals to work towards, there really isn't any better feeling than when you can and do finally achieve them.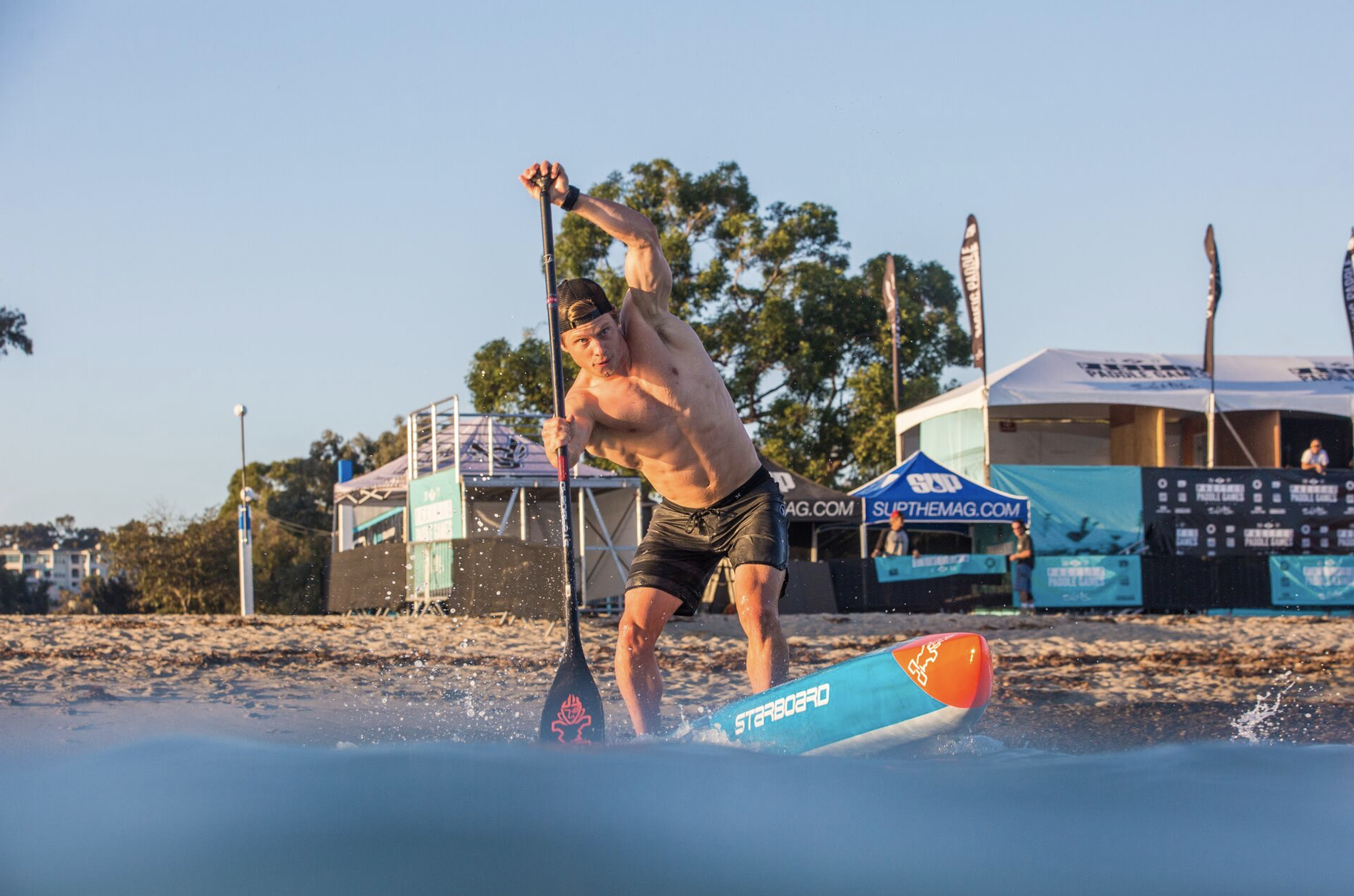 RESULTS
World Champion ISA Distance Race 2018
Australian Champion Distance Race 2018
European Champion SUP Tour 2018
APP World Series 2nd Overall 2018
APP World Series #1 Champion London 2018
Carolina Cup Champion 2018
Australian SUP Distance Champion 2017
European SUP Tour Champion 2017
World Champion ISA SUP Marathon Fiji 2016
QLD SUP Distance and Technical Champion 2016
Australian SUP Distance Champion 2015
World Series Ocean Ski 2nd Overall 2015
Australian Ocean Ski Series Champion 14/15
Representative Australian Senior Kayak team Moscow, Russia 2014
Representative Australian U23 Kayak team Szeged, Hungary 2014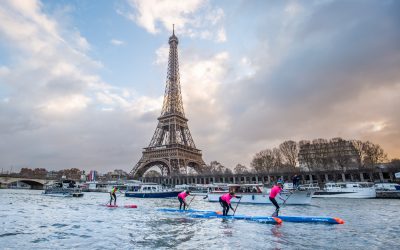 From an apprehensive start to a Champion Title finish, Michael Booth has certainly earned the respect of his fellow competitors following last weekend's race results in the Paris Sein River Paddle. 
With just two nights back home in Perth, Western Australia after winning the ISA World Distance Title in China, Michael was quick to board a plane to Paris, France where he would face very different circumstances. Landing in freezing cold weather; crisp air, high wind and an extremely vast contrast to the hot and humid weather he had just come from. 
Michael tested his body and his perseverance, pushing his comfort zone to a whole new level as he braved the change of climate and focussed on the race that laid ahead. 
"China was extremely hot, humid and dehydrating last week and to then come to Paris and face freezing weather and be wearing thermals and beanie's was definitely a bit of a shock to the body," he said.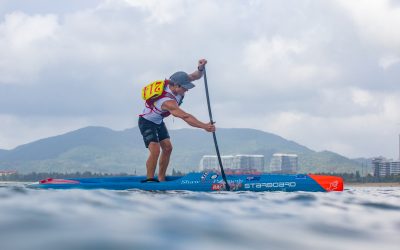 The Paris Open is known as the largest SUP race world-wide and will take place this weekend as the final stop of the APP World Tour.
Australian paddler Michael Booth will test his comfort zone as he takes on foreign cold weather conditions in Paris. Booth is currently chasing the APP World Tour lead of Frenchman Arthur Arutkin, sitting in second place with Connor Baxter close behind him in third. 
"This weekend is going to challenge me to a whole new level," he said.
The format of the final leg of the APP World Tour will be a combination of man-on-man sprint races in the pool at the Paris Boat Show on Saturday. It will then be followed by a 14km distance paddle in the early morning on Sunday on the river seine with cold temperatures and strong winds predicted.
Booth says, "I would need to do something spectacular to win the overall tour, but I'm not feeling any pressure and I'm just going out there to have fun and race hard!"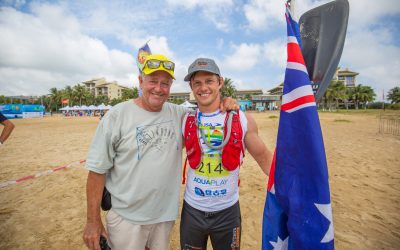 Michael Booth took out his 2nd Distance Title yesterday in the ISA World Championships held in Wanning, China.
Despite not having the 'ideal' race preparation on his side, Booth was determined to make a good impression over in China and he certainly did not disappoint.
Booth said he felt better than ever, both mentally and physically and knew he had a job to do, one which he wasn't going to do half hearted!
"From the first stroke I knew I felt strong. I felt like I had regained my form and if I was to do everything right, I had a great chance and a great opportunity to win".