MICHAEL BOOTH. ELITE WATERMAN… WORLD CHAMPION.
"Success is no accident. It's hard work, perseverance, learning, studying, sacrifice and most of all loving what you do". – Michael Booth. 
Michael Booth; known as the Aussie SUP Powerhouse continuing to dominate in the sport internationally, is fast becoming the most highly regarded and respected SUP contender world-wide. 
The last two years has seen the best of Booth as he has become a 2 x Australian Champion, a World Champion in 2016, back to back European Tour Champion in 2017/2018 and is currently leading the APP World Tour rankings. Needless to say, Michael continues to impress his sponsors and loyal followers.
Michael prides himself on the quality and consistency of his performance and believes that success can only be achieved through hard work, self-belief and dedication – words which he continues to live by during both the off season and the racing season. 
There is no doubt that Michael is both physically and mentally strong, pursuing in setting himself some huge personal goals to be the best in the sport as well as encouraging others to reach their goals. Booth launched his own coaching business, which he offers all over the world as well as tailored and personalised online programs, sharing his knowledge and skills in SUP racing. Additionally, Michael is in the final stages of fine-tuning his own paddle range and hopes to see this take off and launch in the early stages of next season. 
When asked, "what's the secret?" 
I really don't have a secret. I like training hard, I like seeing progress and I love setting myself goals to work towards, there really isn't any better feeling than when you can and do finally achieve them.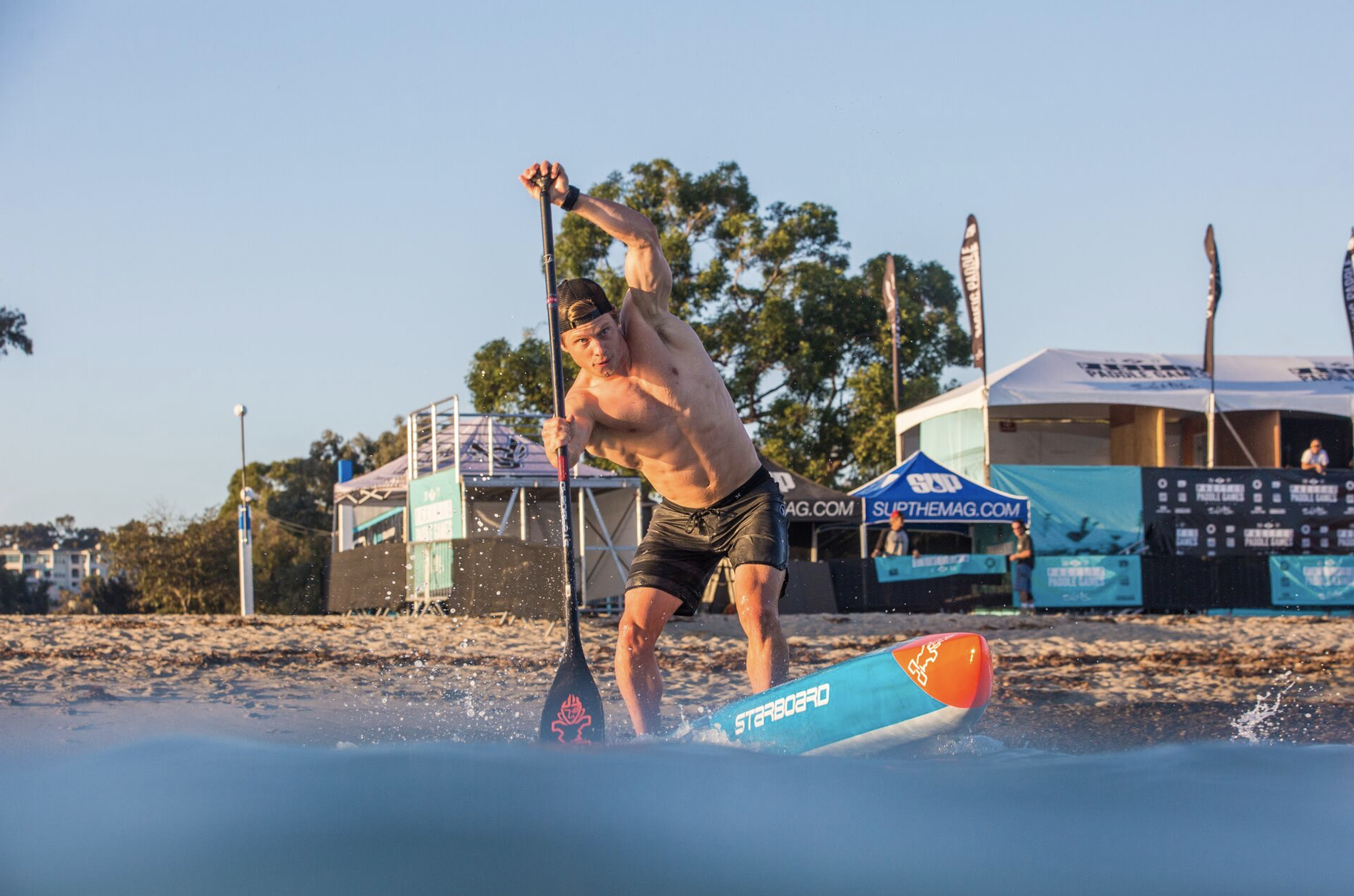 RESULTS
World Champion ISA Distance Race 2018
Australian Champion Distance Race 2018
European Champion SUP Tour 2018
APP World Series 2nd Overall 2018
APP World Series #1 Champion London 2018
Carolina Cup Champion 2018
Australian SUP Distance Champion 2017
European SUP Tour Champion 2017
World Champion ISA SUP Marathon Fiji 2016
QLD SUP Distance and Technical Champion 2016
Australian SUP Distance Champion 2015
World Series Ocean Ski 2nd Overall 2015
Australian Ocean Ski Series Champion 14/15
Representative Australian Senior Kayak team Moscow, Russia 2014
Representative Australian U23 Kayak team Szeged, Hungary 2014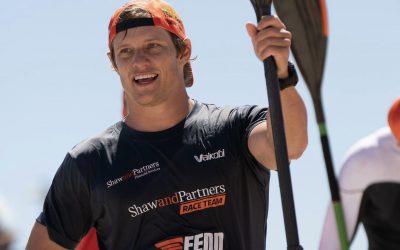 Michael Booth finished 5th last weekend in the Shaw and Partners Doctor race held in Perth, Western Australia, finishing just 90 seconds off the win.
With a 27km flat-water grind presenting itself early on in the race, Booth expressed it was tough early on to hold a consistent, strong pace, as there was little help from the conditions.
"It was certainly tough for the first 15km with little to no assistance, but as the race went on a 10-12 knot South-Wester blew through which made it a little easier at the tail end of the race", he said.
Booth hit the lead early on, however towards the end felt he was really hanging on, finishing in 5th place, closely behind the leading pack and 90 seconds behind winner; Cory Hill.
"I really surprised myself after having not competed much on the ski in the last few years, to have been able to keep up with the leading guys in the sport and come away with a fairly good result, I'm really stoked!"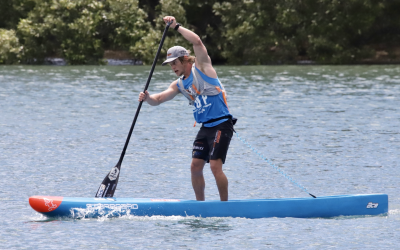 Michael Booth was crowned Aussie Marathon Champion for the third consecutive year on Tuesday afternoon with epic 18-20 knot southerly conditions treating the competitors to a prodigious downwind battle.
The Tech Race was run on the Monday afternoon where the course presented not only a highly competitive field, but 20 knots of cross wind and 2-3ft swell, making it a challenging race from start to finish.
Whilst Boothy spent majority of the race in the top three, swapping leads with Lincoln Dews and James Casey – the finish just couldn't come quick enough after missing a few waves and quickly going from first to fourth and not able to return to the lead.
"It was one of those days where your race can change very quickly if you don't pick the right line coming in and out of the break.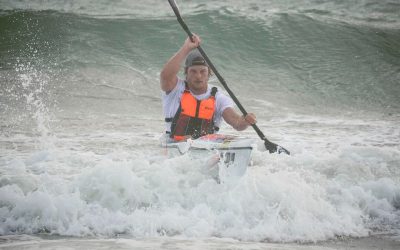 Whilst Michael Booth is these days profoundly recognised for his outstanding SUP racing skills, he enjoys returning to the roots of where his career first begun – on a surf ski.
That being said, last weekend Boothy did just that, taking out the win in a local ski race of 20km in his hometown of Perth, Western Australia.
Booth expressed that it felt "awesome to get back on the ski" after an extended period of time had passed since his last ski podium finish.
Booth was expecting to race in San Francisco in the Red Bull Heavy Water Event last week, however the limited swell restricted the competition from taking place.
"It was a shame to have not seen the Heavy Water take place again this year, although the competition is prestigiously known for its monstrous swell and without that component it really wouldn't have lived up to its name".