Thailand – Connor Baxter and Michael Booth Training Camp
A once in a life time opportunity for many. Connor Baxter and Michael Booth are two of the best SUP athletes of the last decade and are offering a 1 day training camp to make you the best athlete you can be. This training camp is designed to cover the formats the ICF World Championships with the goal of Michael and Connor to pass on as many tips, tricks and skills as they can. It will be targeted at intermediate level athletes but of course will be tailored to all athletes who sign up.
Introducing you to the two coaches:
Connor Baxter:
Connor Baxter is a water sports phenom.
Raised on the water, Connor began competing in Windsurfing and Surfing events at the age of 8.
By 14, he was surfing the biggest waves in the world – becoming the youngest person to ever windsurf the infamous Jaws break.
At 16, Connor shifted his focus to Stand-Up Paddle and immediately became the sport's prodigy after setting a world record at the Molokai-2-Oahu World Championships, 4 minutes ahead of the closest competitor.
Now 24, Connor's accolades have only grown more impressive. He is the Stand Up Paddle World Champion, the Fastest Paddler on Earth, five-time SUP Athlete of the Year, five-time Male Paddler of the Year, Battle of the Paddle Champion, Pacific Paddle Games Champion and has more than 100 first place finishes.
Connor has been riding for Starboard since he was 5 years old, currently 19 years on the board!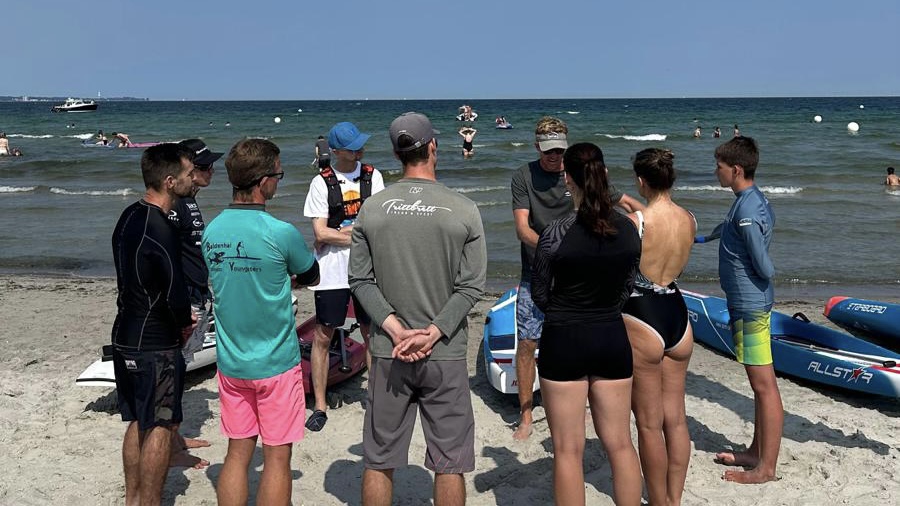 Michael Booth:
Michael Booth is the current and 6x SUP World Champion, a 3x European Tour Winner and a 3x National Champion. An Australian Waterman that has excelled at everything he has touched in the past ten years. From his beginnings in Surf Life Saving, Surfski and Kayak, he then dedicated himself to SUP in 2016. He has been one of the dominant forces in SUP for the last decade and wants to share what he has learnt with you.
Michael prides himself on the quality and consistency of his performance and believes that success can only be achieved through hard work, self-belief and dedication.
Michael clinics are tried and tested throughout the world over the last decade and all paddlers leave learning something new!"
There is no doubt that Michael is both physically and mentally strong, pursuing some huge personal goals to be the best in the sport as well as encouraging others to reach their goals. Booth launched his own coaching business, which he offers all over the world as well as tailored and personalised online programs, sharing his knowledge and skills in SUP racing.
He is constantly seeking his next challenge and strives to be the best at everything he puts his mind to.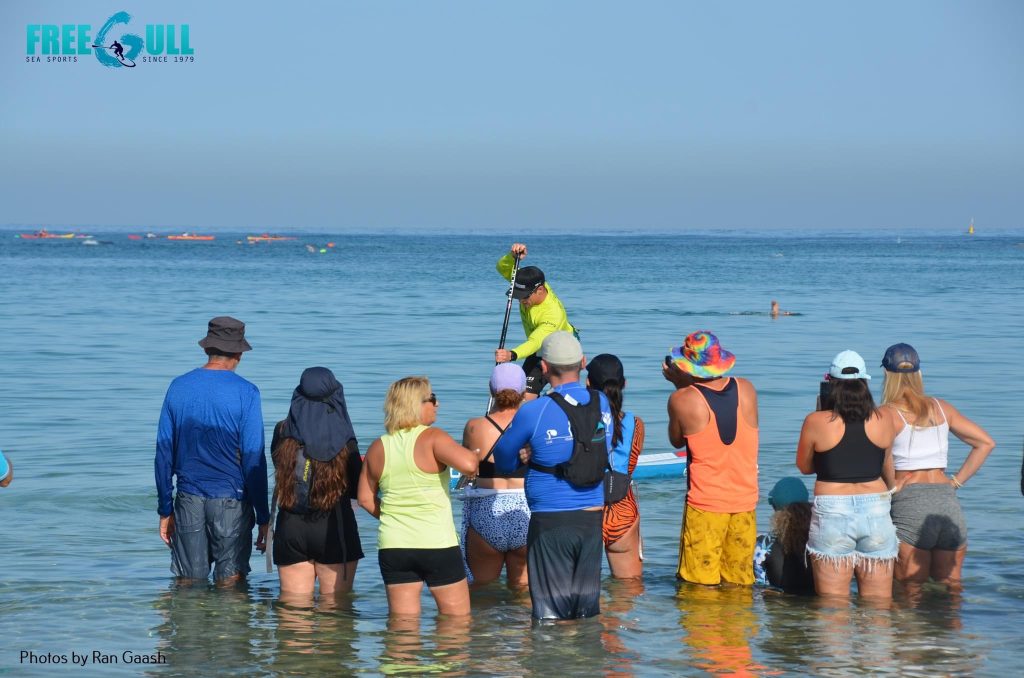 Clinic Location:
Thailand (Location of sessions will be around the ICF World Championships beach site)
Contact information:
Michael: michael@michael-booth.com.au or +61432566649 -> Connor: info@connorbaxter.com +1(808)264-4014
Schedule (Draft):
Tuesday 8AM 14th November: Sprint training 1.5 hours. Sprint format and technique for the 200m event. Connor and Michael will take you through all the elements of a 200m sprint event. A breakdown of the technique, start sequence, transition phase and finish. Plus tips and skills to get the most out of your race over the shortest and fastest event in the sport. Time will be split from on the land to time in the water.
Focus:
Starting off the line
Transition phase
Technique
How many changes
Strength in your stance
Length of Stroke
Warm up
Cool down
Heat management
Video Analysis
Tuesday 14th November 10AM :
1.5 hours ICF Technical training focus. Technical racing is one of the most fun events in the sport. With close racing, tactics, turning, paddling in wash, start sequences all to be covered this may be the most important lesson of them all. Both coaches will give you the tips and skills to bring you to the best of your ability.
Focus
ICF Tech course analysis
Bouy turns
Strategy for turning
Start Practise
Finish Practise
Energy management
How to paddle in messy water
Tuesday 4PM 14th November: 
1.5 hours distance race training and technique. Michael and Connor will take you through what it takes to become a great long distance athlete. Strategy, technique, mindset, tips and tricks will be delivered to the athletes. 
Focus:
Race course for ICF
Distance stroke technique
Strategy and how to attack
Analysis of upcoming conditions
Board selection
Fin Selection
Paddle Selection
Technique for distance race
Managing energy
Nutrition
Video analysis
Wednesday 15th November 530PM:
We will finish our training and have a Q&A.
You could ask questions about:
Nutrition

Athlete Mindset

Race Preparation

Warm up and cool down
Maximising your potential
Doing your best

Maximum 12 Participants 
Price: 400€
Notes:
Price above includes training sessions only
We will finalise program closer to the event

No refunds but you can on-sell your place

Paying confirms your place

If you have any questions please contact Connor or Michael

Payment will be made via Stripe checkout on a separate page when you click 'Pay With Card"